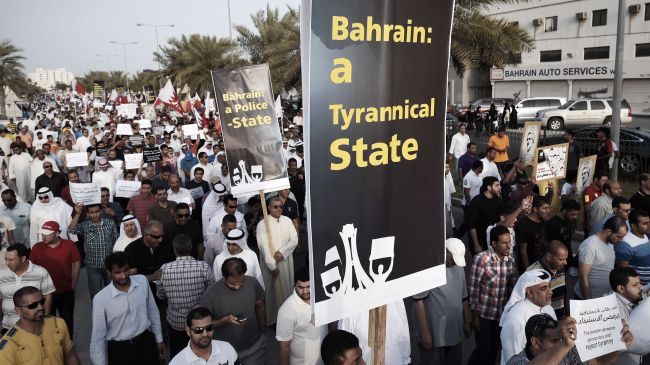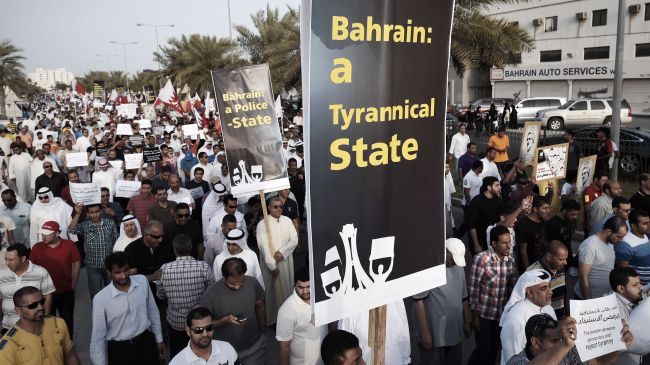 A Bahraini protester has been denied asylum in the UK and is set to be deported to the Persian Gulf country in the coming days, a British daily reports.
Home Office documents obtained by the Independent showed that Isa Haider Alaali, 19, is due to be sent back to Bahrain on Thursday.
The teenager, who was sentenced to five years in jail in absentia by a Bahraini court in March on charges of participating in anti-government gatherings, is not able to appeal the decision.
He sought asylum in the UK in February after escaping from Bahrain.
"I'm so disappointed and feeling so bad emotionally," Alaali said via a translator at the Harmondsworth detention center. "The decision by the UK to deport me to Bahrain could put me at risk of my life as I will get tortured."
The 19-year-old has said he was beaten by police in Bahrain when he was arrested last year.
"It is an absolute betrayal of the government's claims to uphold human rights when it seeks to deport a young activist who fled persecution and now faces imminent imprisonment and possible torture," said John Horne of the activist group Bahrain Watch.
The British Royal family has come under fire for hosting Bahrain's King Hamad bin Isa Al Khalifa and his son Prince Nasser.
Bahraini demonstrators and anti-arms campaigners gathered outside the Queen Elizabeth II Conference Centre in Westminster, London, on Saturday, calling on the British Royal family to stop advocating business with the Manama regime.
The protesters also urged the UK government to sever all ties with Bahrain.
Britain has been giving weapons and advice to the Bahraini regime to help it crush the protests.
According to the Campaign Against the Arms Trade (CAAT), Britain sold Bahrain military equipment worth £18 million in 2013.