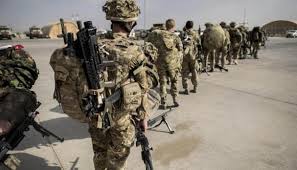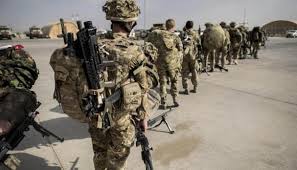 Britain says it will send troops to Tunisia to help fight any Daesh (ISIL) infiltration from neighboring Libya.
The British defense minister has said, "A training team of some 20 troops from the 4th Infantry Brigade is now moving to Tunisia to help to counter illegal cross-border movement from Libya in support of the Tunisian authorities."
Michael Fallon told parliament on Monday, "I … am extremely concerned about the proliferation of Daesh along the Libyan coastline, which is why we have been urgently assisting the formation of a new Libyan government."
The move comes after growing concern that ISIL wants Libya as a base to carry out attacks.
Last June, 30 British holidaymakers were killed in an attack by an ISIL-affiliated gunman on a beach at a hotel on Tunisia's Mediterranean coast.
After the downfall of Libya's former dictator Muammar Gaddafi in 2011, militant groups have taken advantage of political chaos to expand their presence in the North African country, and insurgents loyal to ISIL have taken control of the coastal city of Sirte.
Now the West seeks airstrikes and special forces operations in Libya purportedly against Daesh.
This is while the so-called Western coalition against the militants has been criticized by Iraqi and Syria officials for doing little to eliminate the terrorists in the Middle East.
Fallon said Britain was not currently planning to deploy ground troops to Libya in a combat role. "Before taking any military action in Libya, we would seek an invitation from the new Libyan government," he said.