Europe
Ukraine contact group holds talks with pro-Russians in Minsk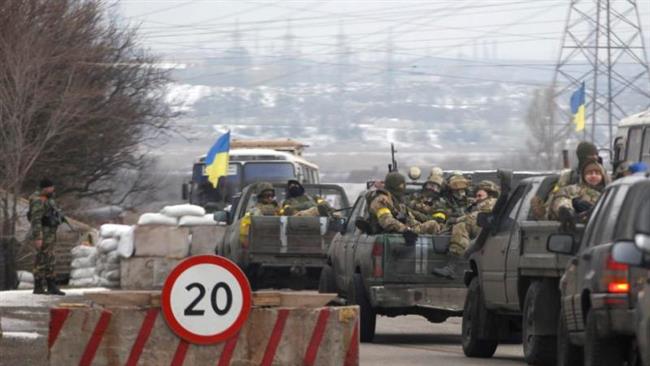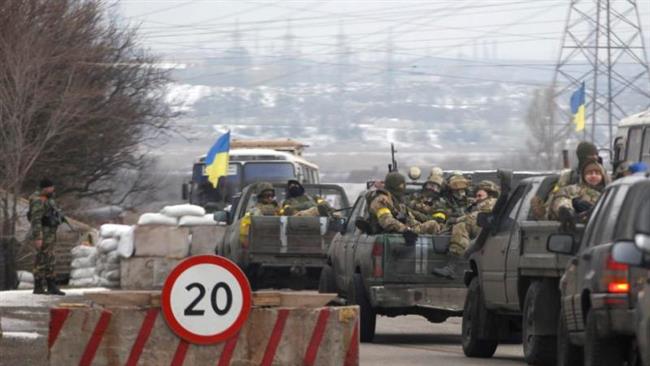 Representatives from a three-party contact group on Ukraine and the pro-Russia forces in the eastern parts of the country have held talks in the Belarusian capital, Minsk.
The meeting was held on Tuesday and was attended by the contact group – comprised of the representatives of the Ukrainian government, Russia, and the Organization for Security and Cooperation in Europe (OSCE) – and the representatives of the self-proclaimed Donetsk and Luhansk republics in eastern Ukraine.
The talks were aimed at laying the groundwork for a summit the following day.
During the talks, the representative of the pro-Russia forces submitted a proposal of "political and military steps" to end the conflict in eastern Ukraine.
The ongoing deadly fighting in the east has prompted France and Germany to initiate the fresh peace talks.
The leaders of Ukraine, Russia, France and Germany are set to hold talks in Minsk on Wednesday to hammer out a peace agreement after months of conflict in eastern Ukraine.
"We are going to Minsk with the firm will to succeed, without being certain that we can do so," French President Francois Hollande said.
Also on Tuesday, German Foreign Minister Frank-Walter Steinmeier spoke by phone with his Russian and Ukrainian counterparts to push for cooperation.
"We have a great opportunity again tomorrow to take a first, important step toward defusing the conflict, hopefully toward silencing the weapons," Steinmeier said.
"I hope that none of those involved in the fighting will push things so far that [the meeting in] Minsk is called into question by an explosion of violence in the final hours," he added.
The contact group has been holding meetings in Minsk since August 2014. The talks have resulted in some agreements on resolving the crisis in eastern Ukraine, including a previous ceasefire deal on September 5 last year. The truce has been frequently violated by both the Ukrainian military and pro-Russia forces in eastern Ukraine.
The two mainly Russian-speaking regions of Donetsk and Luhansk have been the scene of deadly clashes between pro-Russia protesters and the Ukrainian army since Kiev's military operation started in mid-April in a bid to crush the protests.
According to the latest figures released by the United Nations (UN), more than 5,500 people have been killed and over 12,900 people have been injured in the months-long fighting.