World News
Ukraine on brink of civil war: Russia FM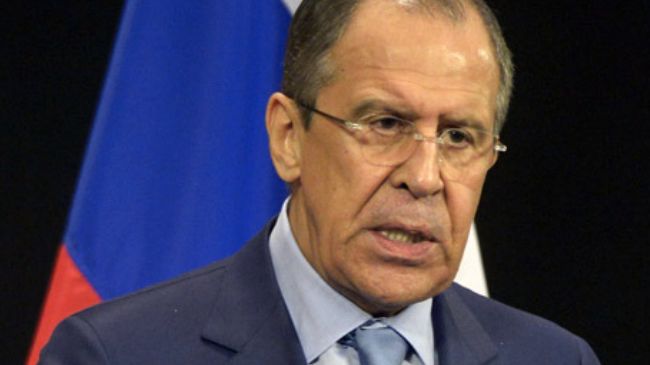 Russia's Foreign Minister Sergei Lavrov has warned that Ukraine is on the brink of a civil war, as Kiev is set to hold talks over the country's crisis.
Lavrov made the remarks during an interview with Bloomberg television on Wednesday.
"When Ukrainians kill Ukrainians I believe this is as close to a civil war as you can get," said Lavrov.
The Russian top diplomat added that "a real war" is underway in Ukraine's eastern and southern regions, where Kiev's interim government has been staging military operations against pro-Russia protesters since mid-April.
In addition, Lavrov said Moscow has no intention to deploy forces in Ukraine.
Meanwhile, Lavrov also commented on Kiev's "national unity" talks scheduled for Wednesday, saying Ukraine cannot hold such a meeting while security forces are using mortars in operations in the east.
The talks in Kiev were to be chaired by Ukraine's acting Prime Minister Arseniy Yatsenyuk and would include national lawmakers, regional officials and former leaders and candidates running in this month's presidential election.
However, the acting Ukrainian government said no representatives from the two breakaway eastern regions of Donetsk and Lugansk have been invited to the negotiations.
The two regions declared independence on May 12 following local referendums, in which the regions' residents voted overwhelmingly in favor of independence from Kiev.
Ukraine's acting President Oleksandr Turchynov has slammed the referendums, calling them a "farce without any legal basis."
The referendums echoed a March vote in Crimea that led to the reunification of the peninsula with the Russian Federation. Nearly 97 percent of participants in Crimea's referendum voted for rejoining Russia.