Europe
Ukraine opposition leader urges President to resign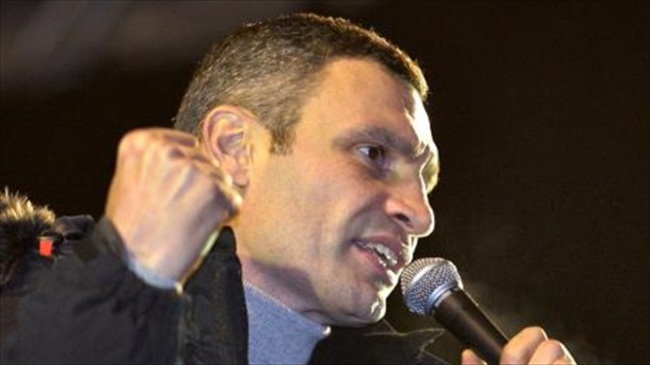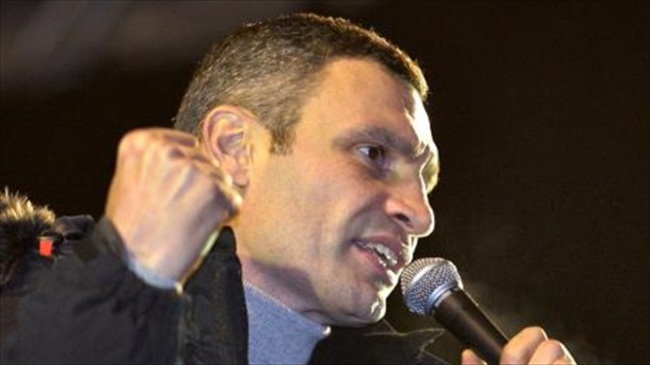 Ukraine opposition leader Vitaly Klitschko says he will take part in a televised debate with President Viktor Yanukovych if he steps down from his post.
Writing in his Facebook account on Tuesday, the leader of the opposition political party, Ukrainian Democratic Alliance for Reform (UDAR), called for the president's resignation as a pre-condition to attend a debate with Yanukovych on a TV channel.
"I am ready to take part in televised debates with Yanukovich. But first he must take one courageous step. Amidst the acute political and economic crisis he has driven Ukraine to, he must recognize his responsibility and step down," Klitshchko said.
This came after the Ukrainian president expressed readiness to hold a debate with the opposition leader on one of the national TV channels to discuss the current political turmoil in the former Soviet Republic.
Last month, Klitschko invited Yanukovych for a public debate at the capital Kiev's Independence Square, known locally as the Maidan.
The Ukrainian government has already granted his opponents a series of concessions, including an amnesty for jailed demonstrators, except for those who were suspected of committing major crimes.
Prime Minister Mykola Azarov and the entire cabinet have also resigned and a series of laws restricting the protests have been abolished in the Eastern European country.
Ukraine has been rocked by anti-government protests since Yanukovych refrained from signing an Association Agreement with the European Union (EU) at the third Eastern Partnership Summit in the Lithuanian capital, Vilnius, on November 29, 2013 in favor of closer ties with Russia.
Kiev and Moscow reached a strategic economic and trade deal last December, which provides Ukraine with significant discounts on imported Russian gas and billions of dollars in credit.