World News
Iran
Middle East
North America
Ukraine War Result of US' Mafia-Style Conduct: Iranian Spokesman
The spokesperson for the Iranian Foreign Ministry denounced the mafia-style activities of the US as well as NATO's expansionist and provocative measures at the instigation of Washington as the root cause of the current war that has engulfed Ukraine.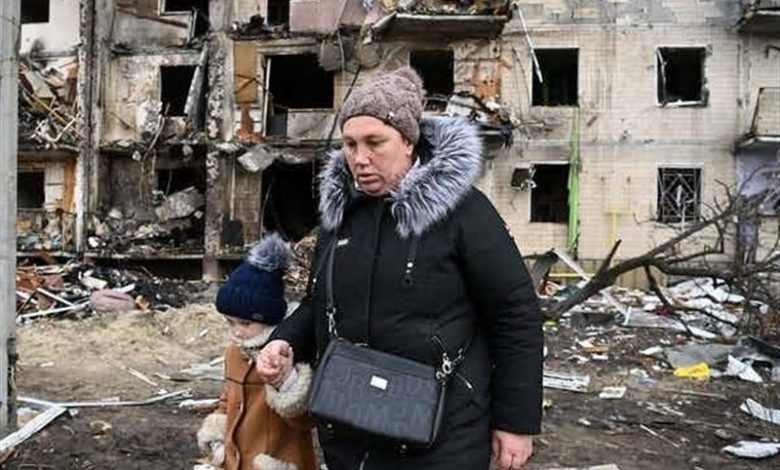 What is happening in Ukraine is the result of NATO's expansionist conduct and provocative measures of the past decades in the security and intelligence areas that have been directed by the US, Saeed Khatibzadeh said at a press conference on Monday.
"The American actions in those spheres have been pretty mafia-style and have pushed the war to the point that it has taken place," the spokesman added.
Highlighting Iran's unpublicized diplomatic efforts to prevent the war in Ukraine, Khatibzadeh said Tehran has invited all parties since the beginning of the military clashes to clam, dialogue and ceasefire.
Iran's policy has always supported respect for the international law, geopolitical issues in the region, international humanitarian law, as well as international treaties and agreements, he underlined.
On February 24, Russia started an all-out military operation in Ukraine after leaders of the self-proclaimed republic in the Donbass region called for assistance in the face of shelling by Kiev's army. Moscow had just recognized the sovereignty of the breakaway republics.
Moscow says the goal of the invasion is to "demilitarize" and "de-Nazify" Ukraine.
According to UN estimates, more than 1.7 million civilians have fled Ukraine to neighboring countries.