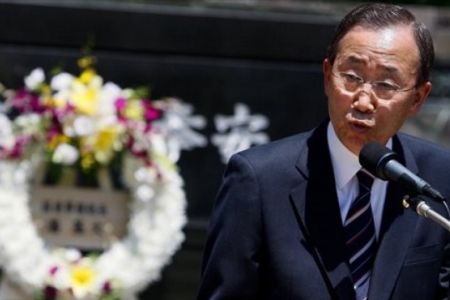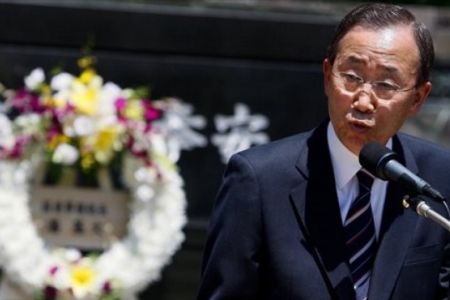 UN Secretary General Ban Ki-moon has urged all nuclear-armed countries to completely eliminate their "indiscriminate weapons."
"The only way to ensure that such weapons will never again be used is to eliminate them all," he said during his visit to Nagasaki, one of two Japanese cities demolished by US atomic bombs.
"There must be no place in our world for such indiscriminate weapons," Ban was quoted as saying by the Associated Press.
More than 70,000 people were killed when the United States bombed the southern Japanese city on August 9, 1945.
The UN chief is also expected to visit Hiroshima on Friday to attend the 65th anniversary of the US atomic bombing of that city on August 6, 1945.
About 140,000 people were killed or died within months in Hiroshima. Japan surrendered on August 15, ending World War II.