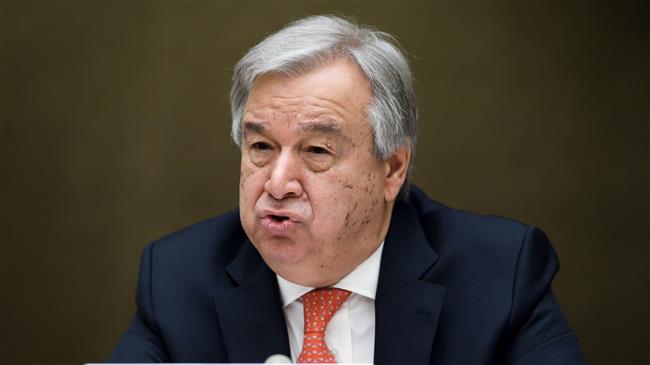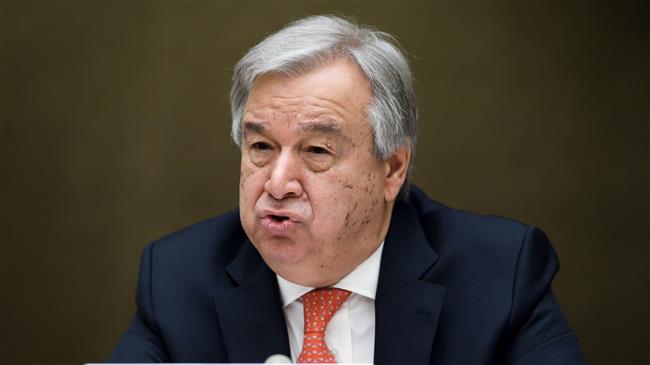 UN Secretary General Antonio Guterres has praised the Iran nuclear deal as "an important diplomatic victory" and warned against destroying the seven-party agreement without any "alternative."
In an interview with BBC Radio 4 on Thursday, the UN chief said, "I believe the JCPOA (the Iran nuclear deal) was an important diplomatic victory and I think it will be important to preserve it."
"If one day there is a better agreement to replace it, it is fine, but we should not scrap it unless we have a good alternative," Guterres said
The UN chief underlined the need for "a meaningful dialog" with regard to some countries' concerns about Iran's role in the region, but noted that the issue must be viewed separately from Tehran's nuclear deal.
"I understand the concerns of some countries in relation to the Iranian influence in other countries of the region. So I think we should separate things," he said.
Iran and the five permanent members of the United Nations Security Council – the US, France, Britain, Russia and China – plus Germany signed the nuclear agreement, known as the Joint Comprehensive Plan of Action (JCPOA), on July 14, 2015 and started implementing it on January 16, 2016.
Under the JCPOA, Iran undertook to put limits on its nuclear program in exchange for the removal of nuclear-related sanctions imposed against it.
US President Donald Trump has described the JCPOA, which was negotiated under his predecessor, Barack Obama, as "the worst and most one-sided transaction Washington has ever entered into," a characterization he often used during his presidential campaign, and threatened to tear it up.
Trump has threatened to pull out of the JCPOA unless Congress and America's European allies help "fix" it by May 12.
Guterres' remark came two days after Israeli Prime Minister Benjamin Netanyahu delivered a hawkish address, accusing Iran of continuing to hide and expand what he called its nuclear weapons program.
He presented what he alleged was "new and conclusive proof" of violations, and claimed Iran had lied about its capabilities at the time of the agreement's signing.
A day after Netanyahu's allegation, the UN nuclear agency reiterated in a statement that it had "no credible indications of activities in Iran relevant to the development of a nuclear explosive device after 2009," citing its assessments from 2015.
Following Netanyahu's allegations, the EU foreign policy chief Federica Mogherini also said any claims on the Iranian nuclear program should solely be assessed by the IAEA.
British Foreign Secretary Boris Johnson also reaffirmed his country's support for the landmark nuclear deal, noting that the JCPOA was "based on tough verification."
On Wednesday, French President Emanuel Macron warned against attempts aimed at sabotaging the nuclear deal, noting that no one wants more regional tensions.
Iran has repeatedly warned the US against violating the 2015 nuclear deal, saying any failure to respect the multinational agreement would have "grave consequences."
The Islamic Republic has said it will under no circumstances re-negotiate the deal and is fully ready to respond to a possible US pullout.