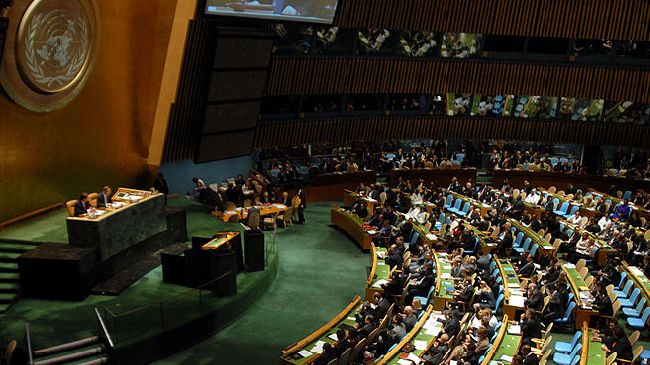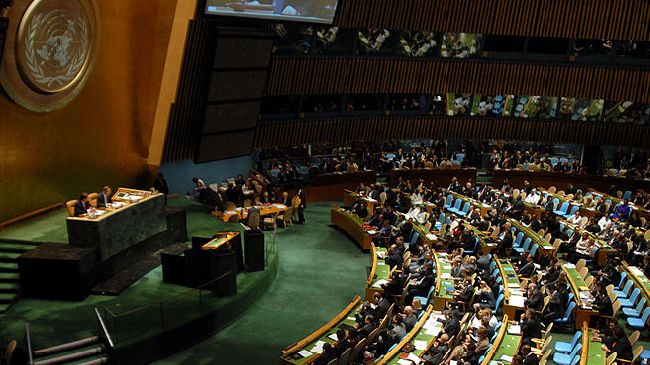 The United Nations General Assembly (UNGA) has voted to adopt a resolution against the Islamic Republic of Iran.
The resolution, which was approved on Wednesday with 86 votes in favor, 36 against and 61 abstentions, expresses concern over alleged human rights violations in Iran.
The anti-Iran draft resolution had been approved in November with 83 votes in favor, 36 against and 62 abstentions at the Third Committee of the UN General Assembly, which focuses on human rights.
The resolution against Iran comes while the US and Canadian governments have a black record of violating the rights of the black community and indigenous people respectively.
Human rights observers have raised concerns over increased US police brutality against minorities, particularly the African-American community. Police brutality kills many people in the US each year, but a great number of officers involved in the atrocities get away with the murders.
Meanwhile, many native Canadians also remain among the poorest members of the Canadian society, with most of them suffering poor educational, economic and social conditions.
In a report released on December 19, 2012, Amnesty International asked Canada to address human rights abuses in the country, particularly with respect to the rights of indigenous people.