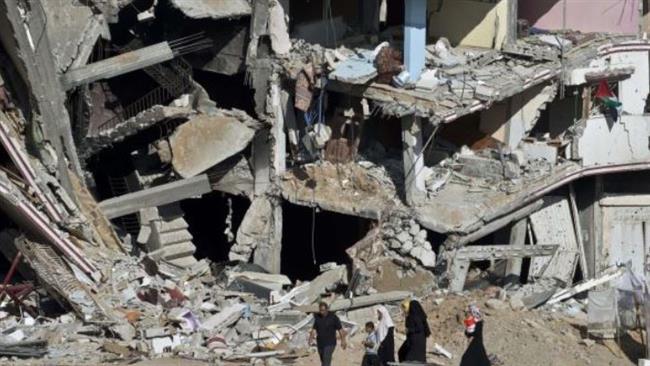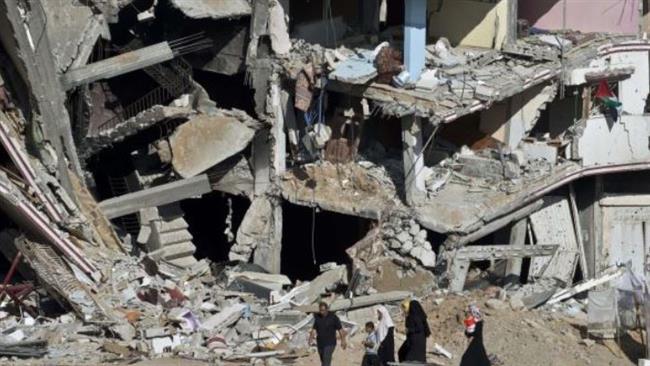 The United Nations has stopped rebuilding of homes in the war-ravaged Gaza Strip amid freezing temperatures, citing lack of fund from pledged donors.
"The agency has exhausted all funding to support repairs and rental subsidies," The United Nations Relief and Works Agency for Palestine Refugees in the Near East (UNRWA) announced in a Tuesday statement.
It added that "$5.4 billion was pledged at the Cairo (aid) conference last October and virtually none of it has reached Gaza. This is distressing and unacceptable."
International aid agencies had already cautioned that the displaced victims of Israel's 50-day war are badly affected by severe weather conditions.
Earlier this month, four babies including one as young as a month old died due to sever cold weather in the besieged Gaza strip.
Previously, the UN aid body had announced that it would suspend its aid program in war-torn Gaza by the end of January, by which time it is expected to have used up all its financial resources for aid activities in Gaza.
About 1,500 buildings and structures were demolished during the Israeli offensive, which started in early July 2014 and ended in late August that year.
Over 2,140 Palestinians, including 577 children, were killed in the Israeli onslaught. Over 11,100 others, including 3,374 children, 2,088 women and 410 elderly people, were also injured.
Gaza has been blockaded by Israel since 2007, causing a decline in the standard of living, unprecedented levels of unemployment, and unrelenting poverty.