Syria
UN not to renew Syria observer mission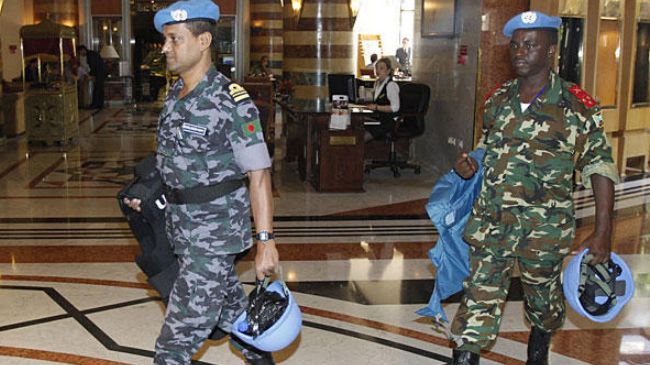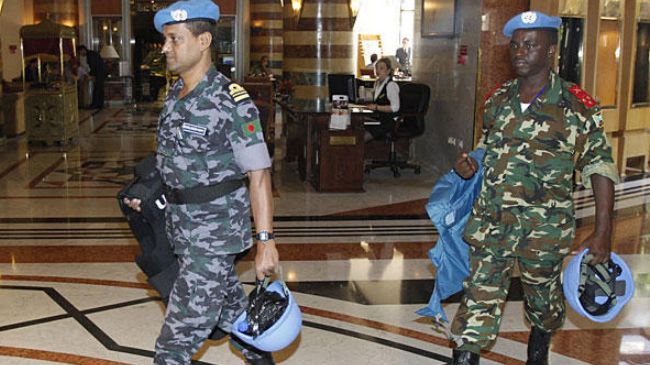 The United Nations Security Council has announced that it will not renew its observer mission in Syria after the expiry of its mandate.
"The mandate of UN Supervision Mission in Syria (UNSMIS) is over on the 19th of August…UNSMIS will fade out," Reuters quoted French Ambassador to the UN Gerard Araud, who is the current president of the council, as saying at a press conference after a closed-door council meeting on Thursday.
Russian envoy to the UN Vitaly Churkin expressed regret over the council's decision.
"We're sorry that the UNSMIS mandate is coming to an end…We believe that those members of the council, who insisted that the UNSMIS can't continue did not really show commitment to ending hostilities and to working toward a political settlement in Syria," Churkin told reporters.
He also called on the West along with Iran and Saudi Arabia to make a joint appeal to both the Syrian government and insurgents to halt the conflict.
Also on Thursday, the Russian Foreign Ministry said in a statement that Russian Deputy Foreign Minister Gennady Gatilov "stressed the importance of maintaining the UN presence in Syria" during talks with the US State Department.
"It was stressed that the exit of the UN from Syria would have serious, negative consequences, not only for the country, but for the whole region," the statement added.
On April 21, the Security Council voted on Resolution 2043 to establish the UNSMIS for a 90-day-long period. The mission comprised "an initial and expeditious deployment of up to 300 unarmed military observers, including an appropriate civilian component and air transportation assets" to monitor a ceasefire negotiated by the UN-Arab League envoy to Syria, Kofi Annan.
On July 20, the council unanimously approved a resolution that extended the UN observer mission for 30 days.
On August 2, Annan announced that he had decided to step down from the post at the end of the month due to lack of support at the council and the increasing militarization of the conflict in Syria. Following the announcement, the UN Secretary General Ban Ki-moon issued a statement, saying Annan did not plan to renew his mandate after its expiry on August 31.
Gatilov said on August 3 that Annan's resignation paves the way for a military intervention in Syria.