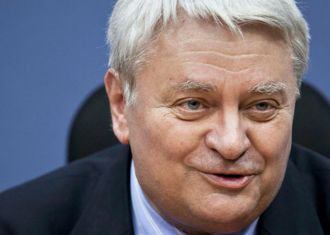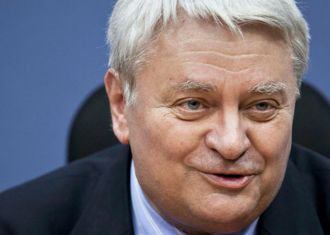 United Nations Under-Secretary-General for Peacekeeping Operations Herve Ladsous has thanked Iran for supporting the peace plan put forward by Kofi Annan, the UN-Arab League joint special envoy on Syria, to help resolve the crisis in the Arab country.
Ladsous made the remarks during a meeting with Iranian Ambassador to Syria Mohammad Reza Sheibani at the Iranian Embassy in Damascus, the Persian service of the Mehr News Agency reported on Friday.
Lieutenant General Babacar Gaye, who is the military adviser for the UN Department of Peacekeeping Operations, also attended the meeting.
Ladsous briefed the Iranian ambassador on the measures taken by the UN to help defuse the Syrian crisis, including the UN peacekeeping operations and negotiations held with Syrian officials.
He said that his meeting with Sheibani was a continuation of the meeting held by United Nations Secretary General Ban Ki-moon and Iranian Foreign Minister Ali Akbar in Tokyo on July 8 to discuss the situation in Syria.
In addition, the UN official emphasized Iran's important status and its influence in the Middle East region.
Sheibani commented on calls for a military intervention in Syria being issued by certain regional and extra-regional players and stated that the Syrian issue should be resolved only through political channels.
Launching a military campaign against Syria would be playing with fire, he said, adding that a military intervention will only exacerbate the situation and will have negative consequences for the entire region.
Sheibani added that Iran will continue to support Annan's plan and emphasized that efforts meant to prevent the plan from coming to fruition should be stymied.
Annan has put forward a six-point plan for ending the crisis in Syria, which calls for a UN-supervised ceasefire by all parties, the withdrawal of soldiers and heavy weapons from cities, and the delivery of humanitarian assistance.