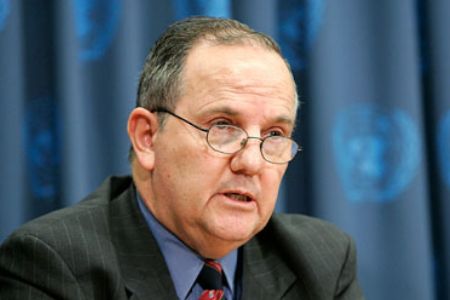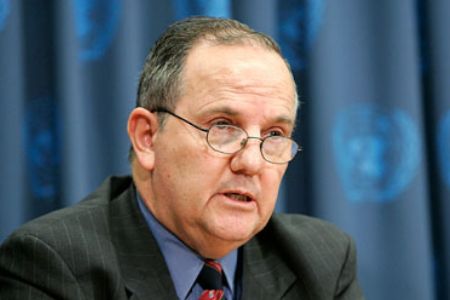 The United Nations has called on US President Barack Obama to take serious actions to investigate torture techniques used by the country's previous administration during its so-called 'war on terror.'
On Wednesday, the United Nation's special rapporteur on torture, Juan Mendez said that Washington is primarily responsible for legal investigation and prosecution of abuse under its jurisdiction, AFP reported.
"I will continue to insist that, even though some meritorious initiatives have been taken by President Obama to reverse some of the practices of the past, one thing that has not happened is a serious investigation of what took place during the so-called 'war on terror'," said Mendez.
"I think I can join the many civil rights and civil society organizations in the United States that have been calling for that investigation to take place," added the newly elected UN expert on torture.
Back in 2009, when Obama took office he signed orders, making the operation of secret prisons for those captured during the wars on Afghanistan and Iraq illegal.
Two years after signing the executive orders to close down the Guantanamo Bay detention center, Obama announced that he had signed orders formally establishing a system of indefinite detention for suspects at the center.
"Today, I am announcing several steps that broaden our ability to bring terrorists to justice, provide oversight for our actions and ensure the humane treatment of detainees," said Obama in a statement.
There are currently about 172 detainees at Guantanamo, including inmates suspected to be connected to the 9/11 attacks, despite growing skepticism about the reliability of details published by the US government about the incident.
Almost 800 people have been detained at the infamous prison since it was opened in 2002.