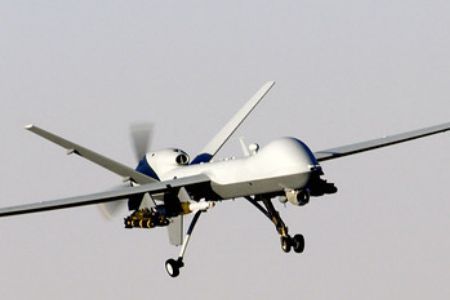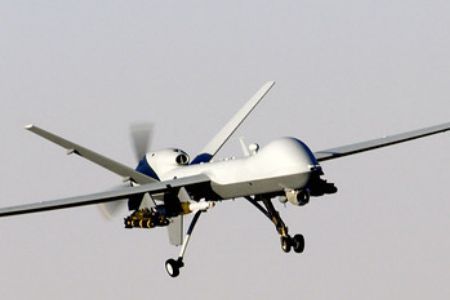 A non-UN-sanctioned US drone attack has killed at least five people and wounded several others in Pakistan's troubled northwestern tribal belt.
A vehicle and a house were targeted in the strike which took place in Khysore village, 35 kilometers east of Miranshah — the main town of the troubled district, a Press TV correspondent reported.
North Waziristan and other tribal regions in northwestern Pakistan have been frequently targeted by US drones over the past few years. Hundreds of people have been killed by such unsanctioned attacks.
Washington claims that the air raids target militants who cross the border into Afghanistan. However, eyewitnesses say the victims are mainly civilians.
The aerial raids, initiated by former US President George W. Bush, have escalated under President Barack Obama.
A surge in unauthorized US drone attacks in Pakistan along with NATO operations along the border has sparked criticism from Pakistan, with officials calling for an immediate end to the attacks.
The issue of civilian casualties has strained relations between Islamabad and Washington with the Pakistani government repeatedly objecting to the attacks and condemning the strikes as violations of the country's sovereignty.
Militant attacks, unsanctioned drone strikes, and political unrest have claimed the lives of over 4,000 people across Pakistan since 2007.