Iraq
North America
Upsurge in violence, plot to disintegrate Iraq to disintegrate Iraq: MP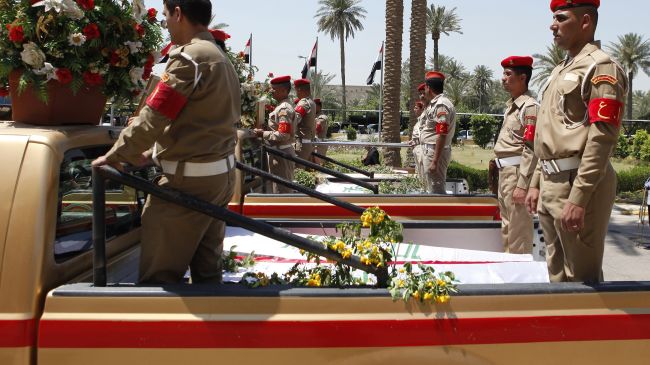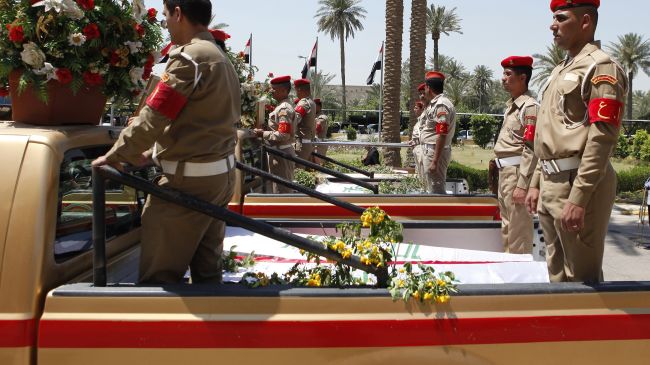 An Iranian lawmaker says the recent surge in violence and continued insecurity in Iraq is part of a US plot for the disintegration of the Arab country.
"The plan for splitting Iraq into three regions of Kurdish, Shia and Sunni [Muslim] majority was first brought up by [US Vice President] Joe Biden," Mohammad-Reza Rezaei Kouchi said on Tuesday.
Biden's bill for "decentralizing" Iraq, which was proposed in 2006 and widely viewed as aimed at paving the way for the breakup of the Arab country, was put to vote and approved by the US Senate 75-to-23.
Rezaei Kouchi condemned Western attempts to divide the Iraqi political parties, and blamed Arab regimes opposed to the growing Shia influence in the region for fueling the violence through their critical comments.
"Restoration of calm and stability in Iraq is certainly not to the benefit of those that invaded the country under the pretext of the existence of chemical weapons [in Iraq], but gained nothing except heavy expenses and criticism from the public," he stated.
The lawmaker said Syria and Iraq, which support the anti-Israel resistance front, have fallen victim to US-engineered "wars of attrition," aimed at giving "a breathing aperture" to the Israeli regime.
Violence has picked up in Iraq since April 23, when security forces clashed with militants and anti-government protesters in several towns and cities, including Ramadi and Hawija near the northern city of Kirkuk.
So far this month, more than 450 people have been killed and over 1,150 wounded in violence across Iraq, based on tolls from security and medical sources.