North America
Syria
US admission to killing some civilians in Raqqah tip of the iceberg: Amnesty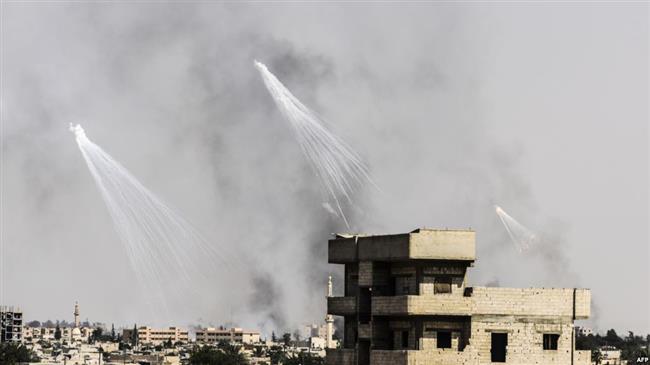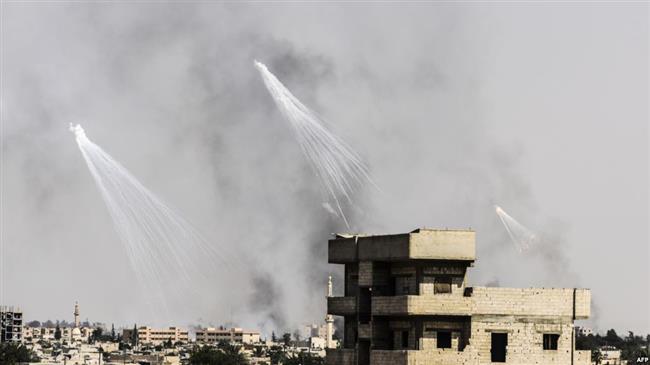 Amnesty international says that the US-led coalition's admission to killing scores of civilians during its operations is just the tip of the iceberg.
On Tuesday, Amnesty noted that its research prompted the US-led military coalition to admit to killing dozens of civilians in its offensive against Daesh in Raqqah in Syria.
It further stressed that the US must immediately start "thorough, independent" investigations to expose the full scale of civilian deaths and reimburse the victims and survivors.
"The US-led Coalition's admission of responsibility is not surprising given the level of our evidence, and marks a welcome U-turn in its stance on the many civilians killed by its Raqqa offensive," Senior Crisis Response Adviser at Amnesty International Donatella Rovera said.
"But this is only the tip of the iceberg. Our detailed field investigations covered just four cases – but the many survivors and witnesses we spoke to on the ground pointed to a civilian death toll in the high hundreds," she added.
The US-led coalition recently announced that that it killed 77 civilians in the air-strikes in Syria's Raqqah in 2017.
US-led coalition attacks against Daesh in Syria's Raqqah last broke international law by endangering the lives of civilians, says international rights group.
In June, Amnesty announced that coalition attacks against Daesh in Syria's Raqqah last year broke international law by endangering the lives of civilians.
"The Coalition should dignify these deaths by releasing meaningful and verifiable information about these strikes – notably the exact location and nature of the targets, the methodology used for verifying the targets, and the measures taken to minimize the risk to civilians," added Rovera.
"Almost a year after the armed group calling itself Daesh has been ousted from Raqqah, there is no military or security reason for withholding these details, which are crucial to determining the legality of strikes which killed and maimed civilians. How can the Coalition avoid inflicting high civilian death tolls in the future without accounting for what went wrong in Raqqah?"
The US has been conducting airstrikes against what it says are Daesh targets inside Syria since September 2014 without any authorization from the Damascus government or a United Nations mandate.
The US and its allies have repeatedly been accused of targeting and killing civilians and drawn criticism over their failure to destroy Daesh which they claim to be fighting.
Raqqah fell in the hands of US-sponsored Kurdish militants last year after they managed to drive Daesh terrorists out of the city. They have refused to hand back the control of Raqqah to the Syrian government.