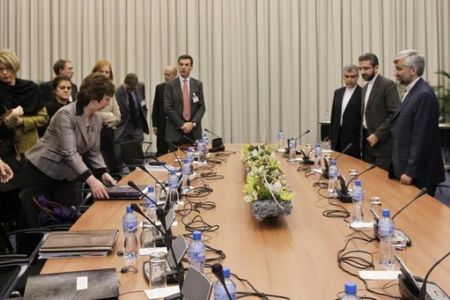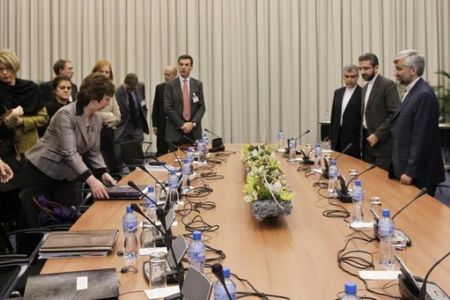 A number of leading diplomats, experts and organizations have urged US President Barack Obama to seek a diplomatic solution to the West's standoff with Iran.
The call came in a statement issued by a diverse group of diplomats, arms control experts, Iran experts, democracy and human rights activists, and leading Iranian-American, Jewish-American, and pro-peace organizations just ahead of comprehensive talks between the P5+1 and Iran in Istanbul on Friday.
The signatories included former Deputy Assistant Secretary of State for Iran John Limbert, former British Ambassador to Iran Sir Richard Dalton, former Deputy Director General of the International Atomic Energy Agency Bruno Pellaud, former chief White House adviser on Iran Gary Sick and former US Ambassador to Saudi Arabia Chas Freeman.
"As the United States prepares for the upcoming round of multilateral talks with Iran, it is imperative that the Obama administration reinvigorate its diplomacy by pursuing engagement with Tehran more persistently, setting realistic objectives, and broadening the US-Iranian dialogue," read the a January 20th press release by the National Iranian-American Council.
"Diplomacy is the only sustainable means of preventing Iran from obtaining nuclear weapons, avoiding the dangerous folly of military confrontation in the Middle East, and enabling progress in other critical areas of US interest, such as Afghanistan and the human rights situation within Iran," it further read.
The document warned that the Istanbul talks, the fourth such meeting involving both the US and Iran, was doomed to end with no breakthrough unless "additional talks" were devised.
It further urged Washington to set aside "unrealistic" objectives "such as insisting that Iran cease uranium enrichment entirely."
"Focus should instead be placed on establishing monitoring and verification mechanisms that can ensure that Iran's nuclear program is, indeed, used solely for peaceful purposes."
The signatories also asked the US to "seek common ground in all areas of interest and not hold progress in one area hostage to resolution of others."
The statement finally concluded that boosting diplomacy could bring the US and Iran closer and achieve "a sustainable solution that prevents a disastrous military confrontation" among other things.