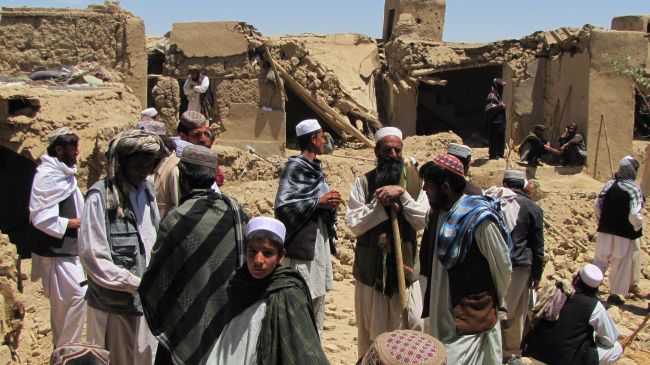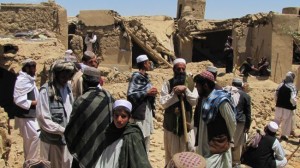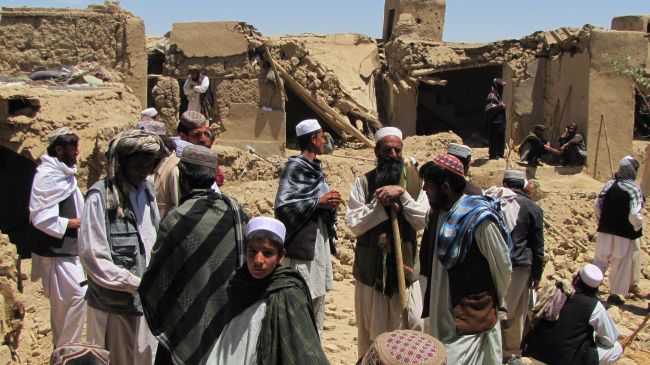 At least three people have been killed in a US airstrike in Afghanistan's eastern province of Wardak, officials say.
Afghan witnesses said on Monday that the air raid was carried out by a US assassination drone.
The US military has confirmed the overnight attack, claiming the target was Taliban militants.
Afghans have become increasingly outraged at the seemingly endless number of the deadly US airstrikes.
US drone strikes have been a major source of tension between Afghanistan and the United States.
Afghan President Hamid Karzai has repeatedly questioned the legality of the killer drone strikes.
Kabul is demanding an immediate end to the airstrikes before signing a bilateral security deal with Washington.
The deal will allow the US military to remain in the country beyond the 2014 deadline.
Only in 2012, the United States carried out over 500 drone attacks in Afghanistan.
The United Nations and several human rights organizations have already identified the United States as the world's number one user of "targeted killings" largely due to its drone attacks in Pakistan and Afghanistan.