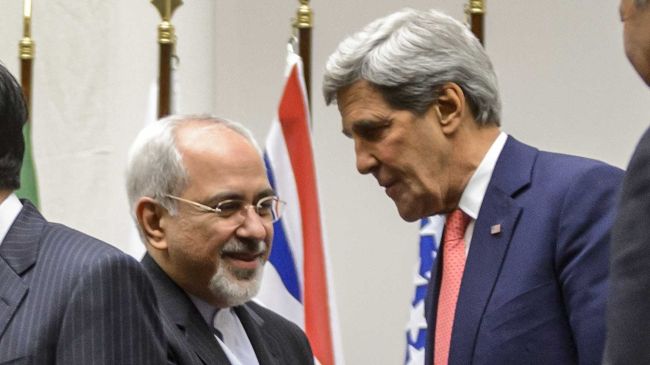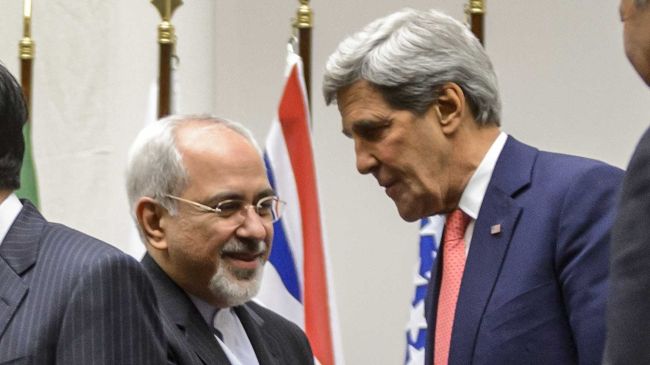 US allies in the Middle East, Israel and Saudi Arabia in particular, fear that a "historic" deal the United States and five other world powers clenched with Iran will pave the country's path to even greater regional power.
Aware of its regional allies' growing alarm over the interim agreement with Iran over its nuclear energy program, the Obama administration is acting quickly to convince Israel, Saudi Arabia, and other Persian Gulf allies that a diplomatic solution to the West's decade-old dispute with Iran will be much preferable to a military action, the Christian Science Monitor said in a report.
Shortly after the deal was announced on Sunday, President Barack Obama spoke by phone with Israeli Prime Minister Benjamin Netanyahu to assuage his concerns and invite an Israeli security delegation to Washington next week to discuss a comprehensive agreement the West hopes to reach with Iran over the next six months.
Obama reassured Netanyahu that the United States "will remain firm in our commitment to Israel, which has good reason to be skeptical about Iran's intentions."
Secretary of State John Kerry also tried to appease Netanyahu. "The comprehensive agreement will make the world safer … and Israel safer," Kerry told reporters in Geneva on Sunday.
Netanyahu, who had dispatched senior officials from his cabinet to the US to lobby against an agreement with Iran, sounded not convinced. He blasted the interim deal a "historic mistake." The hawkish premier, meanwhile, is sending his security advisors to Washington to press Israel's concerns regarding the comprehensive deal with the Islamic Republic.
Saudi Arabia, which cautiously welcomed the deal, is probably even more alarmed as the kingdom fears that geopolitical trends are aligning against them in the region.
Nawaf Obaid, an adviser to Saudi Prince Turki al-Faisal, the former head of Saudi intelligence and an influential former ambassador to Washington, said the deal would only widen the rift between Riyadh and Washington.
Speaking at London's European Council on Foreign Relations on Monday, Obaid said Saudi Arabia will not sit idly by as Iran assumes an even greater role in the Middle East. "We will be there to stop them, wherever they are."
Prince Alwaleed bin Talal, a prominent Saudi financier, offered a public criticism of Obama last week over his diplomatic outreach to Iran. "America is shooting itself in the foot," Alwaleed told the Wall Street Journal's editorial board as nuclear talks were unfolding. "It's just complete chaos. Confusion. No policy."
A few days later, Saudi Arabia's ambassador in London, Prince Mohammed bin Nawwaf bin Abdulaziz, indirectly threatened that Saudi Arabia would obtain its own nuclear weapons if necessary.
"The Saudis have no allies in American politics to rally against the Obama administration, and no desire to set themselves against the other international powers who signed the agreement, including their security partners France and Great Britain, their fellow oil producer Russia, and their major oil customer China," Gregory Gause wrote for the New Yorker magazine.
Obama administration officials will listen to Israeli concerns next week and will also meet with Saudi officials in an effort to calm their nerves.
The interim agreement was announced on Sunday morning following four days of intense talks between Iran and the five permanent members of the UN Security Council — the US, Britain, China, France, Russia — plus Germany.
As part of the six-month deal, Iran has agreed to limit some aspects of its nuclear activities, and the United States and its allies have agreed to lift some of the economic sanctions and offer access to a portion of the revenue that Tehran has been denied through these sanctions. No additional sanctions will be imposed.