North America
World News
US, allies urge citizens to leave Ukraine even as Kyiv calls for calm
The US and some of its allies have called on their citizens to leave Ukraine, raising the alarm about an imminent invasion by Russia despite Moscow's denials and Kiev's warnings that the West's unnecessary scaremongering is wreaking havoc on its economy.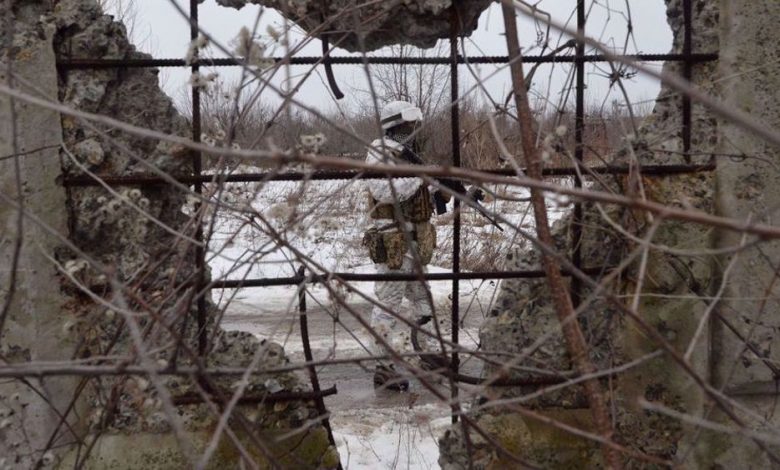 The White House claimed that Russia could invade Ukraine before the conclusion of the Winter Olympics on February 20 and may seek to seize the capital Kyiv and other cities, with US national security adviser Jake Sullivan saying Americans could not expect military evacuation if they remained in Ukraine and should leave within 48 hours.
"We continue to see signs of Russian escalation, including new forces arriving at the Ukrainian border," Sullivan told reporters. "We are in the window when an invasion could begin at any time."
"If a Russian attack on Ukraine proceeds, it is likely to begin with aerial bombing and missile attacks that could obviously kill civilians without regard to their nationality," he said.
Following in Washington's footsteps, the UK government advised British nationals to immediately leave Ukraine while commercial means were still available and warned against further travel to the country.
UK defense minister James Heappey stressed in an interview with Sky News that British nationals who choose to stay in Ukraine should not expect a military evacuation if conflict with Russia breaks out.
"British nationals should leave Ukraine immediately by any means possible and they should not expect, as they saw in the summer with Afghanistan, that there would be any possibility of a military evacuation," he said.
Belgium also advised its nationals to leave Ukraine after the US warned that a Russian invasion could begin within days with aerial bombardments.
"Nationals who are currently in Ukraine and whose presence is not strictly necessary in the country are strongly advised to leave the country," the Belgian foreign ministry said on its website.
The ministry said it strongly advised against travel to the country, adding that an evacuation could not be guaranteed.
The anti-Russia sentiment instigated by the Western governments comes as Moscow on multiple occasions has rejected the US claims of a Russian invasion.
Ukrainian President Volodymyr Zelensky has also criticized the Western states for stoking tensions and called on them to avoid creating "panic" in the face of the Russian troop buildup on the country's border. Zelensky underlined that the panic-triggering alerts are placing a heavy burden on his country's economy.
Ukraine urged its citizens on Saturday to keep calm and avoid panicking in the face of US-instigated fears that Russia was preparing to invade its former soviet neighbor.
"At the moment, it is critically important to remain calm, to consolidate inside the country, to avoid destabilizing actions and those that sow panic," the Ukrainian foreign ministry said in a statement.
Russia's Deputy UN Ambassador Dmitry Polyanskiy also lashed out at the US administration's claims against Moscow and called the White House officials "scaremongers."
"Some reasonable people were hoping US-fanned hysteria was waning," Polyanskiy posted on Twitter. "Maybe they put a jinx on it, because scaremongers have clearly got second wind. Our troops are still on our territory and I wonder if the US will invade Ukraine itself – someone has to, after such a panic campaign."
Moreover, Russian Ambassador to the United States Anatoly Antonov told Newsweek that US officials' claims that Russia is allegedly planning to attack Ukraine during or after the Beijing Olympics are absolutely groundless.
"Politicians' comments that Russia would 'attack' Ukraine during or after the Olympics, are not backed by evidence," the Russian embassy quoted the ambassador as saying on its Facebook page.
According to the ambassador, even American observers "note that US citizens are becoming increasingly distrustful of such baseless claims."
"In turn, the Russian leadership has repeatedly stated that our country is not going to attack anyone," he added.
The US and its NATO allies have over the past couple of months accused Moscow of amassing troops near Ukraine's border for a possible invasion. Moscow rejects the allegation and insists that deployments are defensive in nature.
The US military has put 8,500 troops on heightened alert for deployment to Eastern Europe to bolster the NATO presence in the region.
The State Department has also approved shipments of US-made missiles and other weapons from NATO allies Lithuania, Latvia, and Estonia to Ukraine.
President Joe Biden has warned that Moscow would face unprecedented sanctions if it invades Ukraine. He has also threatened direct economic sanctions on Putin.
The Biden administration has been spearheading efforts to build a united front against Russia, but the attempts have been wrought with divisions among the European allies and partisan bickering at home.
At the heart of the row is the US opposition to the Nord Stream 2 gas pipeline, a vast network of offshore natural gas pipelines that runs under the Baltic Sea from Russia to Germany.
Washington has grown uneasy with the prospect of Europe becoming more energy-dependent on Russia at a time when the US is trying to dominate the world energy market through its ramped-up oil and gas production as part of its "energy war."
Many analysts believe the US sees Ukraine as an opportunity to wean Europe off Russia's gas, which explains why Washington is stoking the tensions and pursuing a confrontational policy.