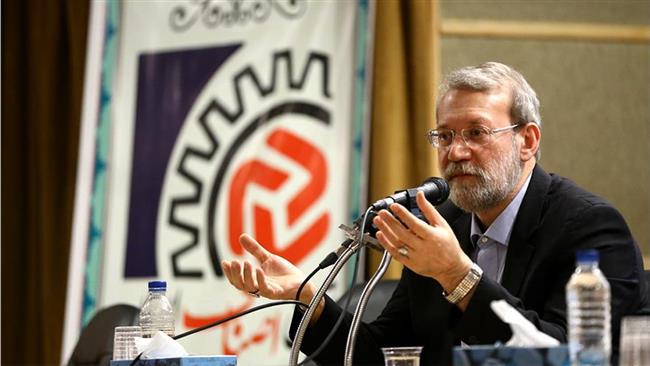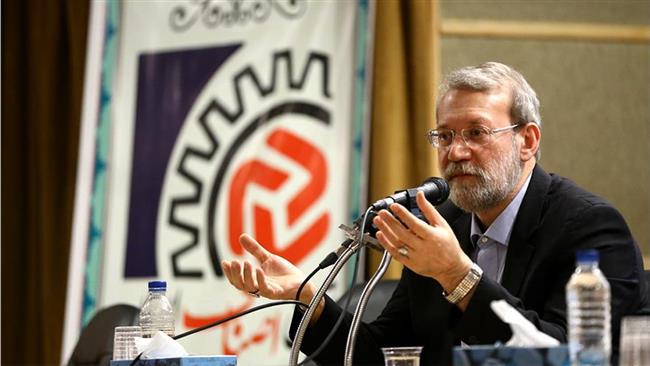 Iran's Parliament (Majlis) Speaker Ali Larijani has denounced the US Congress for the introduction of a raft of measures against the Islamic Republic, stating that Tehran will use everything at its disposal to retaliate against any anti-Iran moves.
"The US legislature's approval of anti-Iran motions is against the spirit of the nuclear agreement" struck between Iran and the P5+1 group of countries last July, Larijani said in the holy city of Qom on Thursday.
"The US Congress has already proposed about 52 resolutions and motions, three of which have been approved. Although the White House has stated that it would veto such sanctions, these measures by the US Congress and Senate exert a psychological pressure on other countries to avoid investment in Iran," he added.
He further criticized Western countries for their failure to uphold their commitments under the nuclear accord, known as the Joint Comprehensive Plan of Action (JCPOA), saying the Islamic Republic has to "respond in kind" as those countries are "stonewalling" in the foreign investment process despite the fact "they had pledged to create incentives for investment" in Iran.
On Wednesday, Larijani said Iran is left with no choice but to confront the US for its "injurious" measures, calling on the Atomic Energy Organization of Iran to prepare a plan for the launch of a nuclear plant "for enrichment in grades needed in the country."
Majlis "is warning the US administration and its House of Representatives and Senate that injurious measures against the nuclear agreement have reached such a point that there is no way left for Iran but to counteract," he said.
US lawmakers are targeting the Obama administration's nuclear agreement with Iran with three bills, envisaging new sanctions on the Islamic Republic.
Iran and the five permanent members of the UN Security Council — the United States, France, Britain, China and Russia — plus Germany finalized the text of the JCPOA in Vienna, Austria, on July 14, 2015. They started implementing the agreement on January 16.
Under the deal, all nuclear-related sanctions imposed on Iran by the European Union, the Security Council and the US would be lifted. Iran has, in return, put some limitations on its nuclear activities.
However, many large European banks still refrain from engaging in transactions with Iran for fear of US penalties.