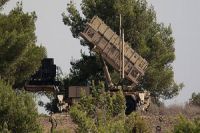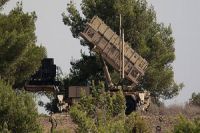 Representatives from 18 US military industry firms, led by a senior Commerce Department official, have travelled to Turkey on a "trade mission."
According to IRIB, the US bid coincides with a high-profile visit to Turkey by Russian President Vladimir Putin.
According to a press release published by the US Commerce Department, US Under Secretary of Commerce for International Trade Francisco Sanchez leads the delegation of American executives of major arms makers, assisting them with efforts to meet with Turkish officials and executives of defense and aerospace firms from December 3-7 in a bid to expand American export of arms, aircraft and related parts to the country.
Saying that Turkey has NATO's second largest military force and a strategic geographical position, the official press release described the Muslim country as "ideally located" for American arms makers to "position themselves to sell to the European Union, the Caucasus, Central Asia and increasingly the Middle East and Africa."
The ruling government in Turkey reportedly intends to purchase the US-made Patriot anti-missile system, manufactured by the Raytheon Corporation, in a deal worth USD four billion.
Competing with US arms makers, Russia is also reported to be marketing its S-300 anti air defense system in Turkey.