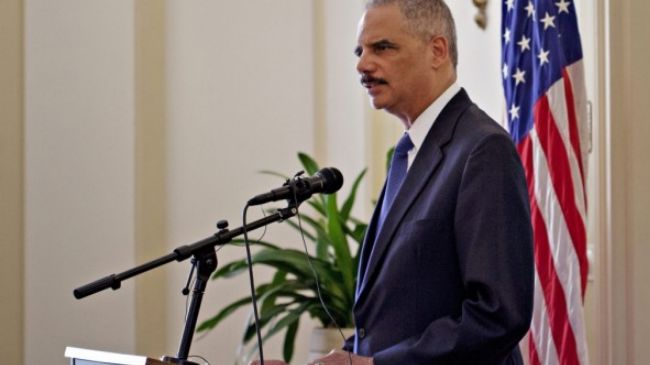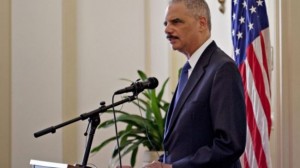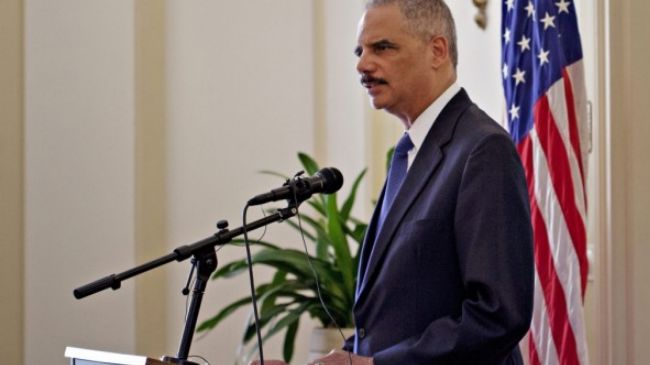 US Attorney General Eric Holder asks European governments to take a much stronger stand on preventing their citizens from joining militants in Syria.
Speaking in Oslo before Norwegian diplomats, academics and national security officials, Holder warned that Western militants who are fighting against the Syrian government can carry out terrorist attacks against their home countries.
He urged European countries to pass laws that make illegal "preparatory acts" of terrorism and proposed several steps to tackle the growing threat of foreign militants in Syria to the West.
The attorney general said based on intelligence reports, there are roughly 7,000 foreign militants in Syria, including Americans.
"This is a global crisis in need of a global solution," Holder said. "The Syrian conflict has turned that region into a cradle of violent extremism. But the world cannot simply sit back and let it become a training ground from which our nationals can return and launch attacks. And we will not."
On Tuesday, two British men, who had traveled to Syria to fight against the Syrian government, pleaded guilty to terrorism charges.
Last month, two Americans in the state of Texas – Michael Todd Wolfe and Rahatul Ashikim Khan – were also arrested by federal authorities for "attempting to provide material support to terrorists" both within US borders and inside Syria.
Also in April, Shannon Maureen Conley of Arvada, Colorado, was arrested at Denver International Airport as she was about to board the first of a series of flights that would take her to the Turkish border with Syria where she could join the terrorist militants from the so-called Islamic State of Iraq and the Levant.
Court documents have shown the Colorado woman wanted to marry a Tunisian militant, she had met over the Internet, and then train ISIL militants "in U.S. military tactics."
This comes as the US and some EU countries have openly supported armed struggle and militant attacks against the Syrian government.