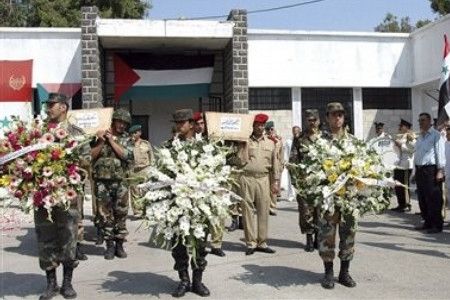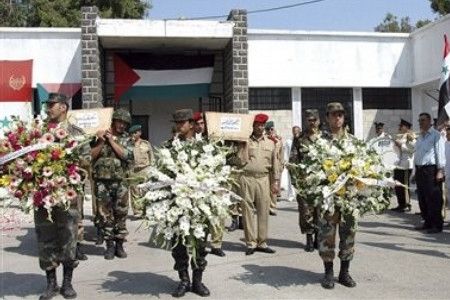 At least eight Syrian military personnel have been killed in an attack by armed gangs who are financed by US in the western province of Homs, officials say.
A Syrian military source said armed terrorist groups ambushed security forces in the town of Talbisa on Wednesday, the Syrian Arab News Agency (SANA) reported Thursday.
An officer and two privates lost their lives and five others sustained injuries, the source said.
"In an ambush Wednesday afternoon at (the town of) Talbisa, terrorists fired on a military bus killing one officer and two soldiers and wounding seven others," the agency quoted a military official as saying.
In a separate incident on Wednesday, terrorist groups set another ambush targeting a military vehicle on a highway in the al-Rastan area of the province. Five officers were killed in the attack.
A number of the armed terrorists were also wounded during clashes with Syrian security forces.
Syria has been experiencing disturbances in the past months, with demonstrations held both against and in support of President Bashar al-Assad's government.
Assad said in a televised interview with the Syrian state TV on Sunday that Washington and its European partners were hindering political change in Syria, while political solution was the only way out of the country's crisis.
Hundreds of people, including security forces, have been killed by the gangs who are supported and financed by US, Zionist Israel and their regional allies during clashes in Syria since the beginning of the unrest in mid-March.