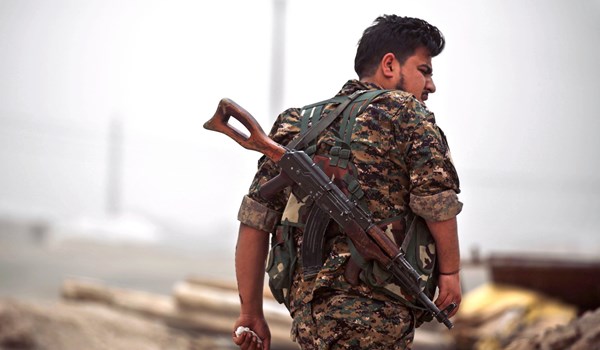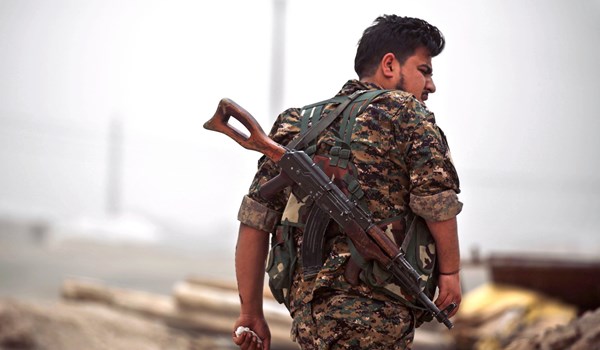 A number of the US-backed militias were killed or wounded in a fresh round of infighting in Raqqa city, local sources reported on Sunday.
The sources said that gunmen of the Syrian Democratic Forces (SDF) and other Washington-backed militants of Asayesh (the Kurdish security forces) exchanged fire in al-Moror neighborhood in the Western part of Raqqa city that inflicted several casualties on both sides.
The sources further said that the infighting erupted after the SDF prevented Asayesh forces from entering their own base and later Asayesh gunmen laid siege on several SDF bases in al-Moror.
The sources went on to say that a units of the US-backed forces known as HAT were sent to the scene of infighting to end the clashes.
Local sources in Raqqa reported on Thursday that 6 SDF fighters were killed and wounded after several grenades were thrown by unknown attackers at a vehicle carrying them in Mafraq al-Jazrah region in Raqqa city.
The SDF forces surrounded the region after the attack, detaining a number of civilians.
Meantime, a road-side bomb was detonated by unknown parties on the way of a vehicle carrying the SDF forces near al-Adnaniyeh farm in Northwestern Raqqa, killing a number of the US-backed militants.
Attacks against the SDF gunmen increased in the past few weeks in regions occupied by them in Raqqa.