Latin America
US-backed Venezuela protests death toll rises to six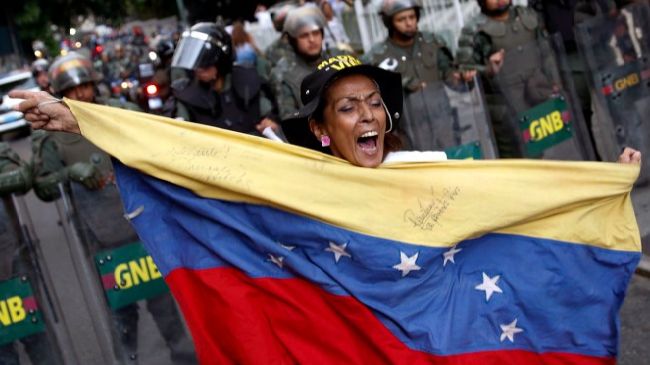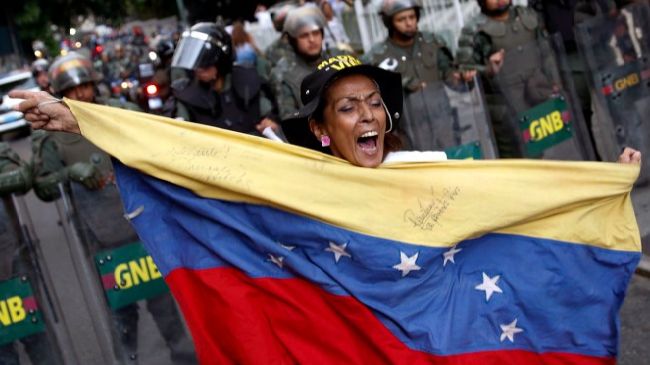 The death toll from US-backed Venezuela's political unrest has risen to six amid heightened tension in the country as the opposition leader waits to see if he will be charged for recent violence.
Venezuelan state television said on Wednesday that a woman died after an ambulance taking her to hospital was blocked by anti-government protesters in the capital Caracas. The woman had suffered a heart attack.
The latest death brings to six the number of fatalities in a week of political turmoil in the country. More than 100 others have been injured.
Earlier in the day, a female student died after being shot in the head during a protest in the northern city of Valencia on Tuesday.
The 22-year tourism student, Genesis Carmona, was struck by a bullet when unknown gunmen on motorcycles opened fire on opposition protesters.
Apart from Wednesday's deaths, three were shot dead in Caracas and another was run over by a car during a rally in the northeastern city of Carupano over the past week.
Meanwhile, Venezuelan opposition leader Leopoldo Lopez is waiting to learn what charges he will face over organizing mass demonstrations in the country.
Hundreds of Lopez supporters gathered outside the courthouse in Caracas for news of the court decision.
The latest wave of protests against President Nicolas Maduro's government began last weekend when student protesters and several opposition politicians converged in downtown Caracas to denounce the president's handling of Venezuela's ailing economy.
Maduro has accused Washington of trying to regain dominance over the South American country by siding with Lopez and student protesters.