Iran
North America
US bases in Qatar, UAE, Afghanistan within reach of Iran missiles: IRGC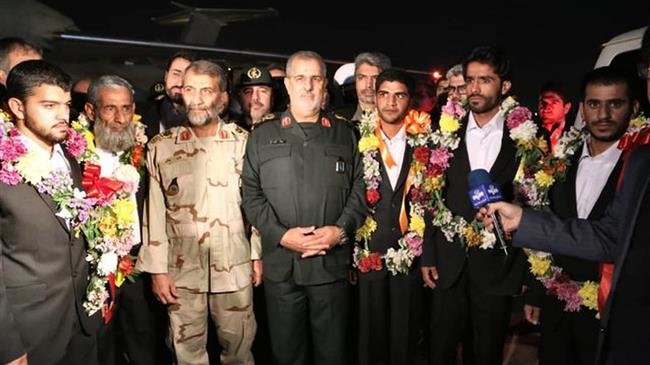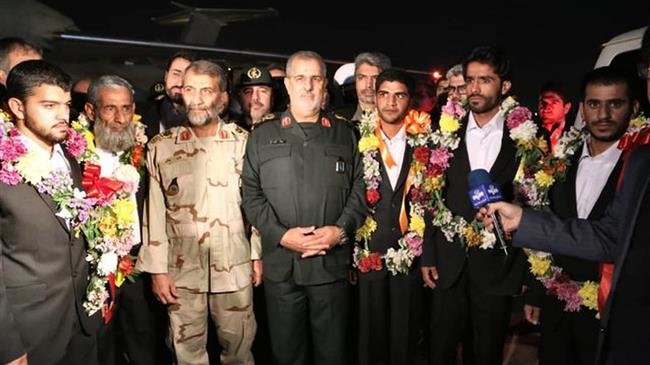 The Iranian forces, who were recently released from the captivity of Pakistan-based terrorists, return home safe and sound.
Thanks to "hard work and interactions with the Pakistani side" five of the 12 forces, who were kidnapped last month by the so-called Jaish ul-Adl terror group, are back home, said Iran's Islamic Revolution Guards Corps (IRGC) said in a statement on Thursday.
The IRGC statement also stressed that efforts will continue to secure release the remaining Iranian captives, appreciating the patience of the abductees' families.
The kidnappings took place in mid-October near the town of Mirjaveh in the southeastern province of Sistan and Baluchestan. The terrorists then spirited the abductees away into neighboring Pakistan.
Five of them were freed last week.
Over the past weeks, Iranian military and political officials have been in constant consultations with the Pakistani side over the fate of the hostages. Tehran also offered joint operations with Islamabad to secure the release of the abductees.
Jaish ul-Adl was formed in 2012 by members of the Pakistan-based Jundallah, another terror outfit which was dismantled by Iranian intelligence forces in 2010 after its ringleader, Abdolmalek Rigi, was executed.
Iranian border guards have repeatedly come under attacks by terror outfits active on the Pakistani soil.