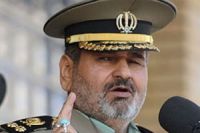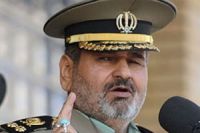 A top Iranian military commander has slammed the United States for feeding the flames of violence in Syria, saying Washington's wishes will not come true in the country.
According to Press TV, on Monday, Iran's Armed Forces Chief of Staff Major General Hassan Firouzabadi referred to recent US plans to further boost its support for the foreign-backed Takfiri groups operating in Syria.
The Iranian commander said Washington is beating the air in this regard and will fail to achieve its goals.
The top Iranian commander said "Opposition forces are defeated in Syria, and not only they lack military capabilities, but it was also proven impossible to establish unity among them."
Firouzabadi further censured what he called Washington's meddling in the internal affairs of Syria, describing the presidential election in the country as the last way to restore peace in the country.
In a private meeting with foreign-backed Syrian opposition leaders in Washington in early May, US Secretary of State John Kerry said the United States and its allies had "wasted a year" in Syria by failing to coordinate efforts to overthrow President Bashar al-Assad.