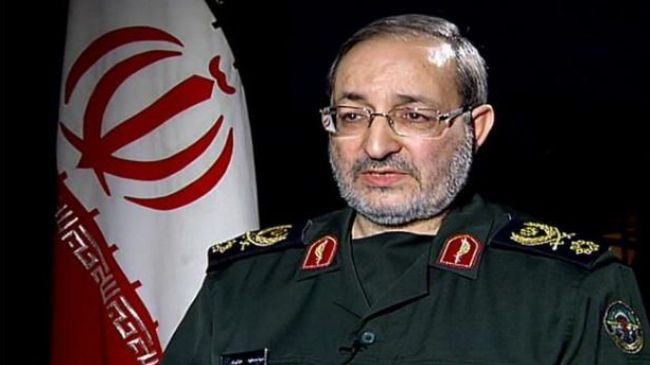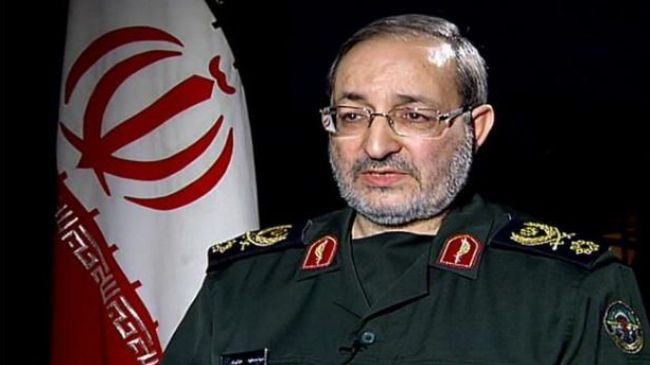 A senior Iranian commander says the United States was behind the war that former Iraqi dictator Saddam Hussein launched against Iran in the 1980s.
"The US did not succeed against us during the [Iraqi] imposed war and there are dozens of documents that show America itself started the war; otherwise, Iraq was too weak to confront us," said Deputy Chief of Staff of the Iranian Armed Forces Brigadier General Massoud Jazayeri on Wednesday.
The senior Iranian commander further underlined that Iran is viewed by hegemonic powers as a nuisance, quoting Leader of the Islamic Revolution Ayatollah Seyyed Ali Khamenei as saying that the global hegemony considers the emergence of the Islamic Revolution as an obstacle to its expansionism and, hence, confronts it.
Since the victory of the Islamic revolution of Iran in 1979, the hegemonic powers' hostility toward Islam has become more and more evident, said the top commander.
Because the US failed to overcome Iran militarily, he said, it went into action through "soft war" which is one of the strategies the enemy uses to either change the behavior of the opposing side or coerce it into submission.
The top commander then underlined the significance of passive defense, stressing that passive defense must be institutionalized across the Iranian society.
"Everyone should help in this domain, and of course it needs a lot of work, and it must be noted that creativity and innovation are of prime importance in this field," he said.