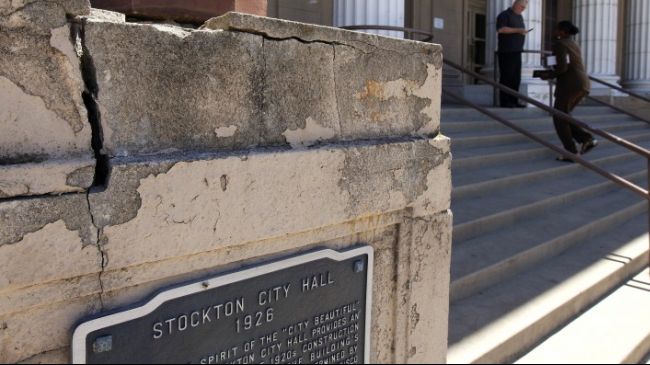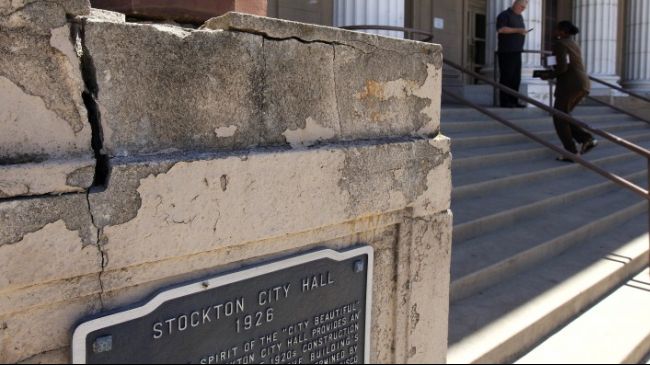 A federal judge has approved a Californian city's petition for bankruptcy, making Stockton the most populous American city ever to enter bankruptcy protection.
US Bankruptcy Court Judge Christopher Klein announced the ruling on Monday, which grants the city, with a population of 300,000, protection from creditors, while negotiation talks are held regarding its debt repayment.
The decision by Klein is a setback for bondholders and insurers who have opposed to the filing, arguing that Stockton has not cut spending enough nor imposed a tax increase to avoid bankruptcy.
However, lawyers for the city said that Stockton has made deep cuts in budgets after a 70 percent decline in the town's tax base.
The city's officials will now start restructuring the obligations that currently engulf its finances, which were crippled by the recession and housing crisis.
Meanwhile, investors in the USD 3.7 trillion municipal bond market are worried that if the city would be able to avoid paying bondholders in full without cutting its pension payments to retired communal employees then other US towns might pursue similar strategy.
It is not known if the ruling would be appealed by the capital market creditors.
Stockton's unemployment and violent crime rates are among the worst in the US as the city cut one quarter of its police officers, one third of the fire department staff and 40 percent of all other communal employees.