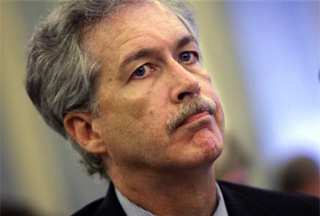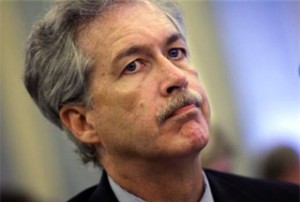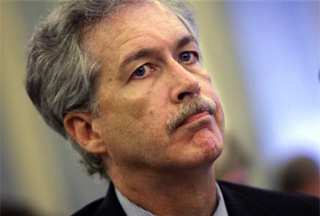 As the US pushes for the imposition of crippling sanctions against Iran, a senior American official claims that Washington has made "significant progress" in negotiations.
"If you look at where we were six months or so ago, it was very difficult to point to any common ground amongst all of the permanent members of the Security Council," Reuters quoted US Under-Secretary of State William Burns as saying in Cape Town on Friday.
"Now you've seen recent statements not only from Russia but from China as well … we are making significant progress," he added.
"I believe we will produce significant measures in a resolution," Burns said.
Representatives from the five permanent members of the UN Security Council — Britain, China, France, Russia and the US — joined their German counterparts in New York on Tuesday to discuss a fourth round of sanctions against Iran.
However, the closed-door meeting reportedly drew to a close with China calling for major adjustments to the US-prescribed package of sanctions designed to pressure Iran over its refusal to halt uranium enrichment.
China described diplomacy as "the best way to resolve Iran's nuclear issue."
Iran has repeatedly dismissed Western allegations, saying that its nuclear program is intended solely for peaceful civilian applications such as the production of electricity and nuclear medicine.
Burns went on to describe the new sanctions text as "a unique opportunity" for the international community to express its concern about Iran's nuclear program.
"In many ways (it is) a unique opportunity to send a unified international message about international concern, in this case about Iran's failure to live up to its obligations," he said.
The UN Security Council has already imposed three rounds of sanctions in a futile attempt to pressure Iran into suspending its uranium enrichment program, which is seen by the West as a front for future weapons development.