North America
World News
US closes embassy in Ukraine, 'destroys computer equipment'
The United States announced Monday it was shuttering its embassy in Kiev amid growing security tensions between Moscow and the US-led NATO over Ukraine.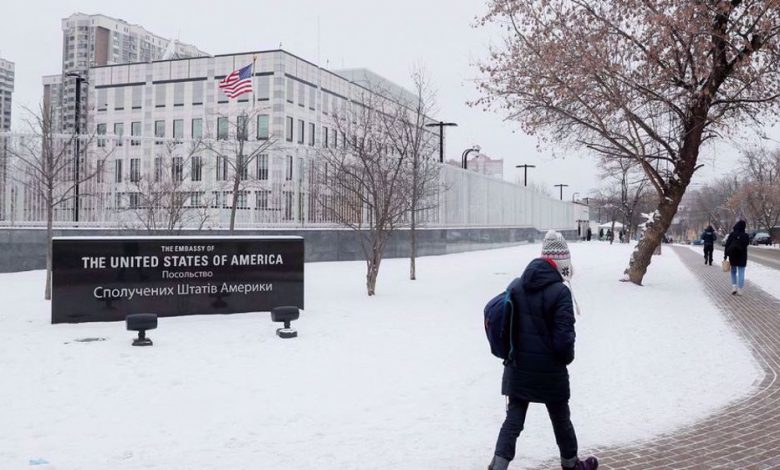 US Secretary of State Antony Blinken made the announcement, saying the department was relocating its limited embassy staff from Kiev to Lviv.
"We are in the process of temporarily relocating our Embassy operations in Ukraine from our Embassy in Kiev to Lviv due to the dramatic acceleration in the buildup of Russian forces," Blinken said in a statement.
Russia and the NATO have recently been at odds over Ukraine. Western countries accuse Russia of preparing for an invasion of Ukraine by massing 100,000 troops and armaments near the border with that country. Rejecting the allegation, Moscow says the troop build-up is defensive as NATO has increased its activity near Russian borders.
Blinken went on to say that the Biden administration remains engaged with the Ukrainian government and is continuing "intensive diplomatic efforts to deescalate the crisis."
"These prudent precautions in no way undermine our support for or our commitment to Ukraine. Our commitment to Ukraine's sovereignty and territorial integrity is unwavering," Blinken continued.
Meanwhile, the Wall Street Journal reported separately that US embassy staff were destroying computer equipment before leaving the building.
The move by the US comes as Russia has suggested it is ready to continue negotiations with the West in a bid to settle the tensions.
In a televised exchange broadcast on Monday, Russian President was shown asking his Foreign Minister Sergei Lavrov whether there was still a chance of an agreement to address Kremlin's security concerns, or whether Russia was just being dragged into endless talks.
"We have already warned more than once that we will not allow endless negotiations on questions that demand a solution today," Lavrov told Putin, adding, "It seems to me that our possibilities are far from exhausted … At this stage, I would suggest continuing and building them up."
Back in December last year, Moscow asked NATO not to allow Ukraine and other former Soviet countries to join the Western military alliance, and also to stop its military deployments to Ukraine and to roll back it forces from Eastern Europe, demanding legally binding guarantees.
The West, however, has flatly rejected the demands, emphasizing that the NATO membership will remain open to Ukraine.