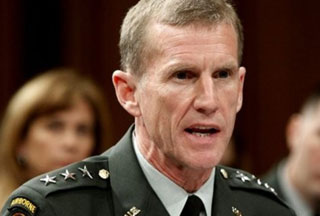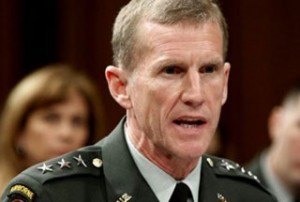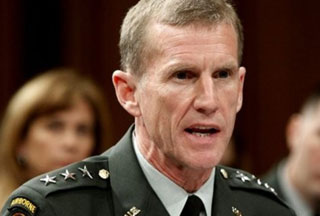 A senior US commander has presented a review of Afghanistan strategy amid speculations that his report confirms a failing US strategy there.
General Stanley McChrystal, who has been working on the 'review of Afghan strategy' since President Barack Obama put him in charge of the forces there in June 15, reported to Pentagon on Monday that the situation in Afghanistan was "serious."
However, he noted that "success is achievable and demands a revised implementation strategy, commitment and resolve, and increased unity of effort."
He further added in a statement that the new strategy should be based on reducing the capability and the will of the insurgents, including al-Qaeda, and supporting the development of Afghan security forces and Afghan governance.
Two informed NATO officials said, on the condition of anonymity, that McChrystal might ask for extra troops for Afghanistan deployment in a separate request letter.
The report also explained that the Afghan people are undergoing a crisis of confidence because the war against the Taliban has not made their lives any better.
The news comes amid growing concerns about the falling public support for the war that Obama has called "one of necessity."