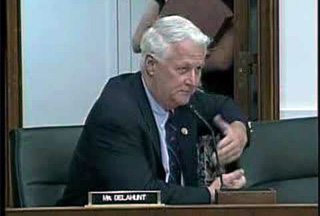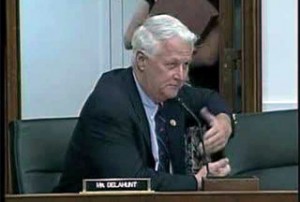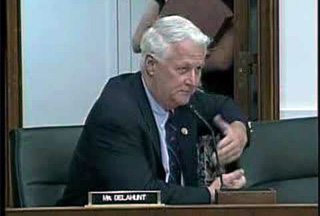 A visiting US congressman has lashed out at the Israel deputy foreign minister, saying he was snubbed by the Foreign Ministry and demanding an official clarification.
Rep. William Delahunt, a Democrat from Massachusetts and a member of the House Committee on Foreign Affairs, is heading a congressional delegation to the region.
The trip is hosted by J Street, a liberal Jewish lobbying group that presents itself as an alternative to the American Israel Public Affairs Committee — one of Washington's most powerful lobbies.
J Street, which supports President Barack Obama's push for a two state solution, says it sought a meeting for the US representatives with Israeli diplomats but was turned down.
Speaking to reporters in Tel Aviv, Delahunt said he was surprised and disappointed to read an Israeli newspaper report that he was being boycotted by the Foreign Ministry for his affiliation with J Street and identified Israeli Deputy Foreign Minister Danny Ayalon as the culprit.
"We were puzzled that the deputy foreign minister has apparently attempted to block our meetings with senior officials in the Prime Minister's office and the Foreign Ministry — questioning either our own support of Israel or that we would even consider traveling to the region with groups that the deputy foreign minister has so inaccurately described as 'anti-Israel'," Delahunt said.
"In our opinion this is an inappropriate way to treat elected representatives of Israel's closest ally who are visiting," Delahunt said.
He further asked Tel Aviv "for a clarification of its stance toward this and future delegations."