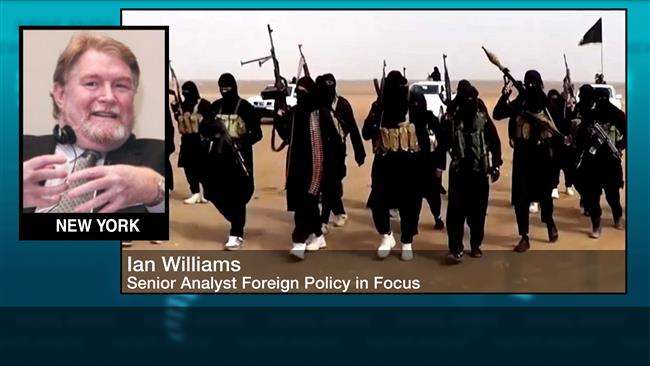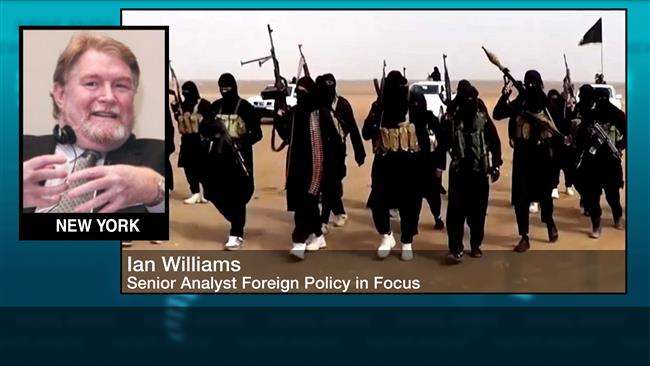 US intelligence officials are "crying wolf" by constantly warning that Daesh is plotting to carry out terrorist attacks in the United States and other Western countries, says an analyst.
Ian Williams, a senior analyst with Foreign Police in Focus, made the comments in an interview with Press TV on Tuesday when asked about Director of National Intelligence James Clapper's recent comments about the threats posed by Daesh.
Clapper said the Daesh terrorist organization is operating underground cells in Britain, Germany and Italy, and there is "evidence" they are plotting terror attacks against civilians in those countries.
"That is a concern, obviously, of ours and our European allies," Clapper told reporters Monday at a breakfast meeting organized by The Christian Science Monitor. "We continue to see evidence of plotting on the part of ISIL in the countries you named."
Williams said that "Clapper's warnings sound totally plausible except that for years we're still used to intelligence officials saying that there's a terrorist plot everywhere and you're never quite sure whether to believe them."
"It's like the fairy tale of a little boy who's told not to cry wolf so often because when the real wolves came no one would believe them," he said.
The analyst dismissed allegations that the ongoing refugee crisis is fueling terrorism in the West, saying that on the contrary extremists from the US and Europe have been traveling to the Middle East to join Daesh and other terror groups.
"People are going from these target countries to the ISIL or Daesh-held areas with the British, French, Belgian and American passports."
The deadly Paris attacks in November and the March assaults in Brussels have set off growing fears among American and European spy services, which in return have considerably ratcheted up intelligence sharing to prevent similar incidents.
Clapper said Monday that since the attacks in Paris and Brussels, an overall picture of the terrorists' presence in Europe has begun to emerge.
Daesh terrorists, who were among the militants initially trained by the CIA in Jordan in 2012 to destabilize the Syrian government, now control large parts of Iraq and Syria. They are engaged in crimes against humanity in the areas under their control.