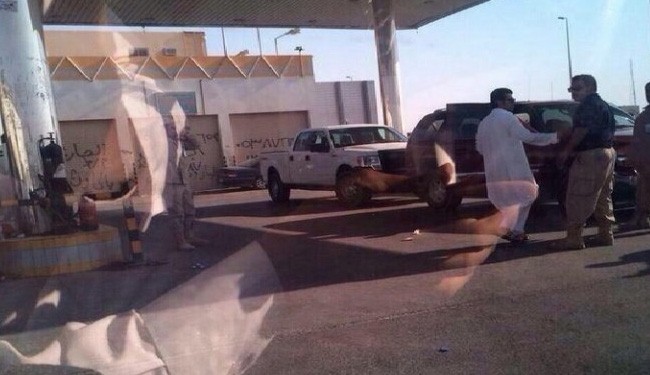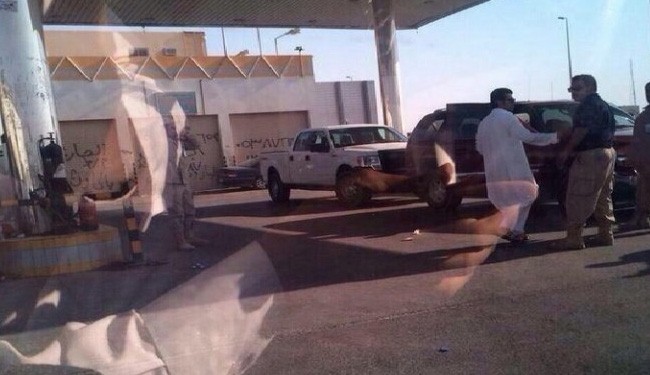 A gunman on Tuesday opened fire on two American employees of a U.S. defense contractor, killing one and wounding the other at a gas station in Saudi Arabia's capital, security and diplomatic officials said.
Saudi security forces tracked down the gunman and exchanged fire with him, before wounding and arresting him, the official Saudi Press Agency reported.
It did not provide further details about the shooter. The wounded American had "moderate" injuries, according to the report.
A person with knowledge of the shooting, who was not authorized to discuss the incident publicly, told The Associated Press that the shooter was believed to be an American-born Saudi who worked at the same company as the two Americans.
The Americans were employees of Vinnell Arabia, a U.S. defense contractor supporting Saudi National Guard military programs in Riyadh, and were shot about a kilometer (half-mile) from its facility in the city, said State Department spokeswoman Jen Psaki. The site, on the eastern side of the capital, is also near the Saudi National Guard headquarters.
Vinnell Arabia declined to comment when contacted by the AP. A spokesman for parent company Northrop Grumman could not be immediately reached.
Saudi Interior Ministry spokesman Mansour Al-Turki confirmed the Saudi news agency report, but declined to provide further details when contacted by the AP.
U.S. officials were in close contact with the Saudi government to gather details about the shooting and a possible motive, Psaki said. She said U.S. authorities were also evaluating their security posture, and will take appropriate steps to ensure the safety of all U.S. Mission personnel.
The attack was likely to send chills through the Western expatriate workforce in the kingdom, which has been on alert for possible terrorism.
In September, Saudi police said they had arrested 88 people suspected of being part of an al-Qaida cell that was planning attacks inside and outside the kingdom.
Saudi Arabia and four other Arab countries are taking part in U.S.-led airstrikes against the ISIS group and al-Qaida fighters in Iraq and Syria.
Saudi and foreign citizens gather 13 May 2003 around the devastated Al-Hamra expatriate housing compound that was hit by a suicide car bombing blamed on the Al-Qaeda terror network in Riyadh.
Attacks by al-Qaida militants from 2003 to 2007 were aimed at destabilizing and toppling the Western-allied monarchy. Among the most stunning attacks were deadly bombings of residential compounds in Riyadh where foreigners lived in 2003.
Saudi officials responded at the time with a massive crackdown that saw many al-Qaida operatives killed or arrested. Others fled to neighboring Yemen, giving birth to one of the group's most active branches.