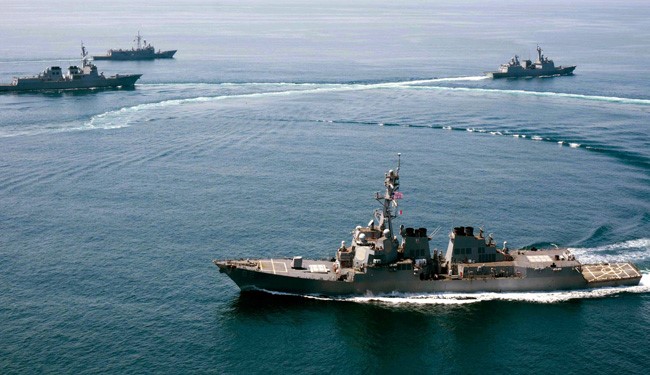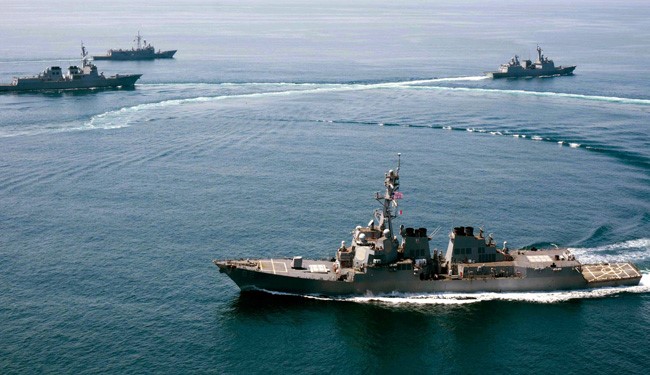 US Defense Secretary Ashton Carter is to pay a visit to an American warship in the disputed South China Sea, in a move that looks set to ruffle feathers in Beijing once more.
The Pentagon chief said Friday, "Later today, I will visit the aircraft carrier USS John C. Stennis, sailing in the South China Sea, after some of its sailors and Marines participated with you in Balikatan."
Carter, who was speaking in Manila, was referring to the joint annual US-Philippines war games that ended Friday.
"We will continue to stand up for our safety and freedoms, for those of our friends and allies, and for the values, principles, and rules-based order that has benefited so many for so long," said Carter.
On Thursday, he spoke of growing US concern about Beijing's "land reclamation" and "militarization" in the South China Sea.
The US defense chief also said America would deploy hundreds of troops, and five warplanes to the Philippines in the future.
China reacted immediately to the announcements on Thursday, warning the US actions were damaging regional stability.
A US official traveling with Carter said the Stennis was in Philippine-claimed waters of the South China Sea on Friday.
China has time and again slammed the US military build-up in the South China Sea, saying it is Washington, and not Beijing, which is truly militarizing the disputed waters by conducting patrols there.
The South China Sea and patches of islands there have become a source of tension between China, the US, and some regional countries who are seeking control of trade routes and mineral deposits.
The disputed islands are claimed by countries such as Vietnam, Taiwan, the Philippines, Malaysia, and Brunei, which all have overlapping claims with China over the territories in the South China Sea, including the Paracels, Spratly Islands, Pratas Islands and Scarborough Shoal.
Washington and China's rivals have been accusing Beijing of attempting to take advantage of the situation and gradually assert control in the South China Sea.
Beijing, however, rejects the allegations and accuses Washington of meddling in the regional issues and deliberately stirring up tensions in the South China Sea.
The South China Sea serves as a crossing for more than $5 trillion worth of annual maritime trade.