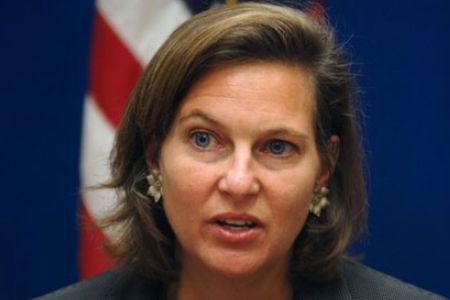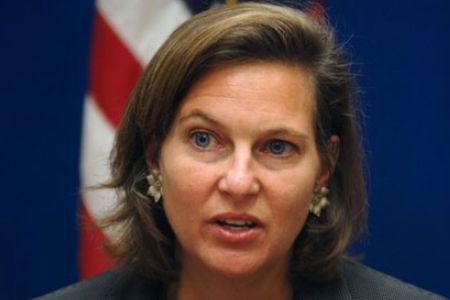 The United States has demanded that Iran release "without delay" a CIA spy who was recently detained in the country and who confessed to being commissioned by the US to infiltrate Iran's intelligence circles.
On December 17, Iran's Intelligence Ministry announced the capture of an American CIA agent of Iranian decent, foiling an intricate US plot to carry out further espionage activities in the Islamic Republic following the capture of an American spy drone in northeastern Iran.
In a televised confession, broadcast on the Iranian television on Sunday night, the US intelligence operative, Amir Mirzaei Hekmati, said he joined the US Army in 2001 and underwent decade-long intelligence training.
He added that he was sent to the US-run Bagram Air Base in eastern Afghanistan and given access to classified intelligence before flying to Tehran.
US State Department spokeswoman Victoria Nuland announced on Monday that the US had requested access to Hekmati through the embassy of Switzerland, which maintains a US interest section in Tehran in the absence of diplomatic relations between the two countries.
"We call on the Iranian government to grant the Swiss protecting power immediate access to him and release (him) without delay," Nuland told reporters.
She claimed that the family of the detained US spy first reported his detention in September and that the State Department has offered the relatives consular assistance.
Hekmati served with the elite US Marines as an Arabic translator, and travelled to Iran some four months ago, said his father, adding that Amir was born in the State of Arizona in southwestern US and joined the Marines after he got his high school diploma.
This is not the first time Iran arrests CIA spies. On May 30, members of a CIA espionage and sabotage network were arrested by the Iranian Intelligence Ministry.
On November 24, Iran announced the arrest of a dozen other CIA spies, who were found to have been on a mission to sabotage the country's nuclear facilities and other important compounds.
Another CIA espionage network with 12 members was busted in Iran and Lebanon in cooperation with the Lebanese resistance movement of Hezbollah.