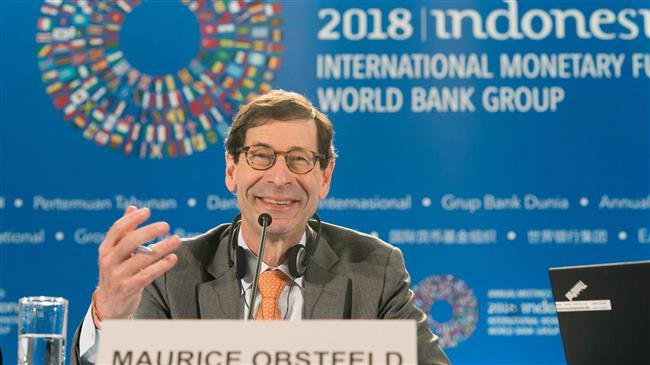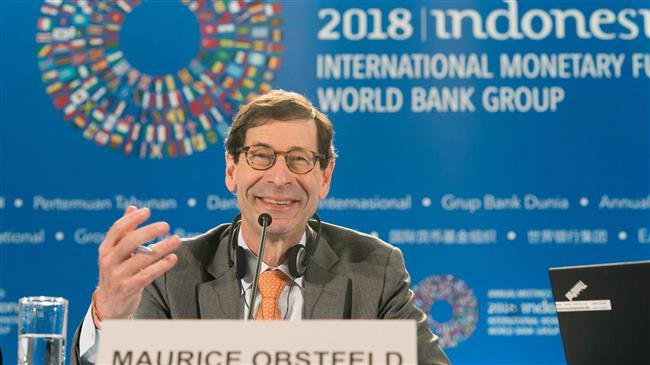 The US is likely to feel the effects of sharply slowing economic growth elsewhere in the world, while the effect of US tax cuts and spending hikes diminishes, the chief economist at the International Monetary Fund has said.
Speaking in an interview with reporters ahead of his retirement from the IMF at the end of the year, Maurice Obstfeld said that he is not expecting a recession in the US, but he expects growth to progressively slow in 2019 and 2020.
"For the rest of the world there seems to be some air coming out of the balloon. That will come back and also affect the US," he predicted.
Worries about falling growth in Europe and Asia have started to impact the US policy outlook, even as the Federal Reserve, the nation's central bank, prepares for a likely increase in short-term interest rates later this month.
Federal Reserve policymakers have been discussing swelling "downside" risks to the largely positive US performance.
While the US unemployment rate is hovering at its lowest since the 1960s, there are signs of a loss of momentum in a broadening range of economies, including Germany, France, Italy, Japan and South Korea.
In China, measures of export orders have fallen into contraction territory.
US business optimism has waned over uncertainty caused by tariff disputes, rising interest rates and continued labor shortages, the Federal Reserve says.
Fresh signs of slowing global growth, and emerging pockets of weakness in the US, rattled stock markets last week.
"We have long been predicting somewhat lower [US] growth for 2019 than what we are seeing this year. Part of that is the withdrawal or reversal of some fiscal incentives," Obstfeld said.
"That is going to be sharper probably in 2020 than in 2019, according to the data we are seeing. But the slowdown outside the US, to the extent we are seeing signs of that, seems to be more dramatic," he added.
Obstfeld also said the arrival of Donald Trump as US president has changed the institutions of "multilateralism," which he said can lead to worsening economic ties between China and the West.
"There is a more conflictual approach to international economic relations than we had seen," he said. "That is a really big change."