Iran
US, Europe cannot bring Iran to its knees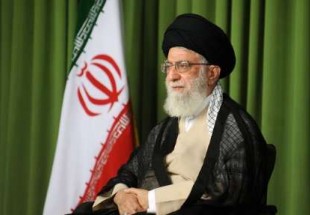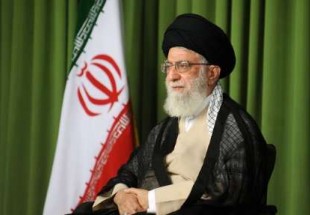 Receiving participants of the World Congress on Extremist and Takfiri Movements in the Islamic Scholars' View, the Leader said the Takfiri current 'is completely acting in line with the goals of the world arrogant powers.'
The Takfiri current has 'deviated the Islamic Awakening Movement and shifted the public moves against US and world arrogance to a fight among Muslims and fratricide,' Ayatollah Khamenei said.
Referring to the so-called US-led coalition against the terrorist group of Daesh (ISIS), he said, 'We have been told that US cargo planes dropped ammunitions in Daesh positions in Iraq and this has been repeated for five times.
Then they aparently made up an anti-Daesh coalition which is a sheer lie. US wants to keep this sedition alive.'
Referring to the fight against the Zionist regime, Ayatollah Khamenei said, 'Iranians love anti-Zionists fight and the nation and government share the same voice in this relation.'
Stressing that Iran is 'not involved in religious disputes,' the Leader said, 'We have helped the Shiite Hezbollah of Lebanon in the same way that we helped Hamas and the Islamic Jihad in Palestine and we will do it again and again.'
Reiterating Tehran's support for its 'Palestinian brothers in Gaza and other regions,' the Leader stressed, 'As I have said before, the West Bank, just like Gaza, should be armed and prepared for defense.'
The two-day congress on the current of Takfiri and extremist groups was held in the holy city of Qom on November 23-24. It was participated by a large number of prominent figures of the Islamic world coming from 83 countries.
The gathering ended Monday evening releasing a joint statement in which the participants called on world Muslim Ulema to follow the path of the holy Prophet of Islam (PBUH) and his divine Household and treat all people both Muslims and non-Muslims with peace and passion.
The statement also urged world Muslim figures to confront any attempt to portray Islam as a brutal religion.
The document also urged all Muslim nations and governments to stop financial, military and political supports for extremist groups particularly dispatching mercenary forces to help Takfiri groups fight against regional nations.