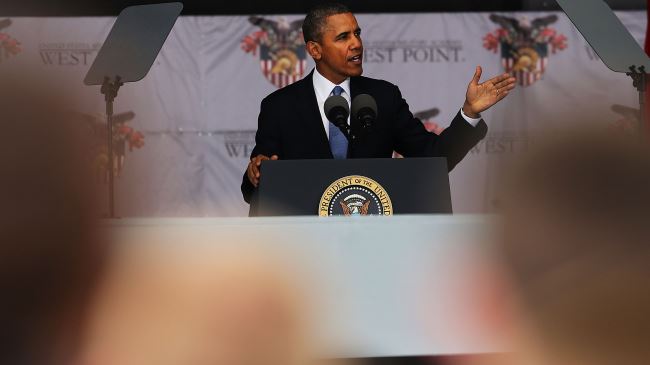 The US theory of exceptionalism endorsed by President Barack Obama is a dangerous and stupid idea in the modern world, an analyst writes for Press TV.
"US exceptionalism, in fact, is one of the most foolish and dangerous ideas that the modern world is embarrassed to hear," Harry J. Bentham wrote in a column for the Press TV website.
The column came in reaction to the May 28 rhetoric by Obama that the American influence is always stronger.
"I believe in American exceptionalism with every fiber of my being," Obama said in his speech at the United States Military Academy at West Point, New York, confirming the deep-rooted theory which holds that the United States is qualitatively different from other states.
Bentham said, "Obama…should certainly not be offering support to ideas of US national supremacy that are inimical to civil rights, equality and mutual respect."
The analyst said "there is no place for the crude propaganda of national superiority" in the 21st century, adding that Obama's belief in exceptionalism would mean "nothing but an appeal to latent hooliganism and racism."
Bentham said Obama's insistence on exceptionalism makes him "as dangerous as his criminal predecessor" George W. Bush in terms of using "military power unilaterally" for Washington's interests.
"US exceptionalism is nothing but a euphemism for immunity, discrimination and propaganda to excuse and defend war crimes carried out by the United States," wrote the analyst.
"As a matter of fact, the US is not exceptional either in the benign archaic definition or in the newer neoconservative definition," Bentham wrote.