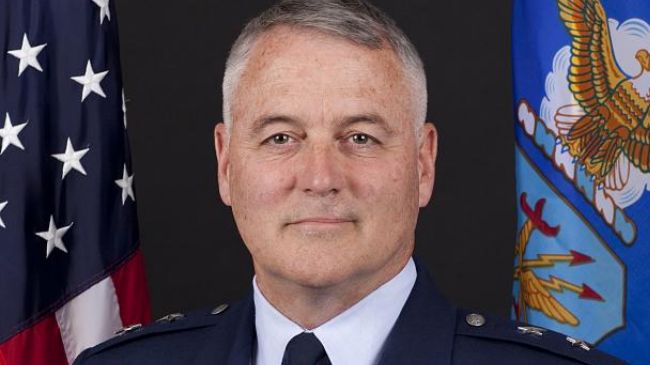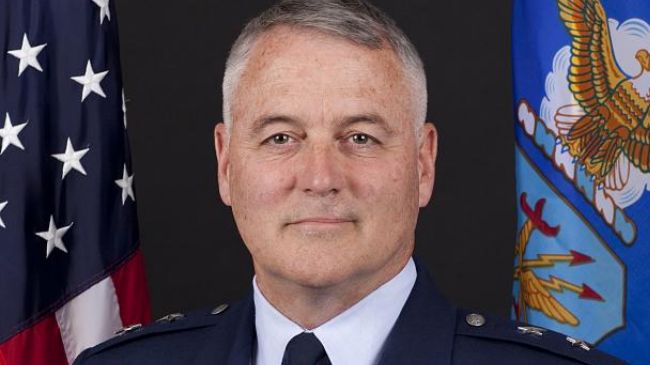 A two-star US general in charge of the Air Force's nuclear intercontinental missiles was fired on Friday due to personal misbehavior, the second firing this week of a senior commander of nuclear forces.
Maj. Gen. Michael Carey was removed from command of the 20th Air Force, which is responsible for maintaining a total of 450 intercontinental ballistic missiles (ICBMs) at three bases across the US, according to an Air Force spokesman, Brig. Gen. Les Kodlick, AP reports.
Lt. Gen. James Kowalski, commander of Air Force Global Strike Command made the decision to fire Carey.
The exact reason for the removal of Maj. Gen. Carey was not immediately clear, but a Pentagon official who spoke on condition of anonymity, said it was due to "a loss of trust and confidence."
The 20th Air Force is a unit of Air Force Global Strike Command, which is in charge of all Air Force nuclear weapons, including bombers.
It is one of two Air Force component commands reporting to US Strategic Command, which oversees everything from America's land-based nuclear missiles to space operations and military intelligence.
On Wednesday, another high-ranking US military commander responsible for the country's nuclear arsenal was fired for illegal gambling activities.
Navy Vice Admiral Tim Giardina, the deputy commander of US Strategic Command, was already suspended from his post on September 3 and notified on Wednesday that he was formally relieved.
The suspension of the three-star general was highly unusual and unprecedented in the history of the US Strategic Command.