Iran
North America
US Has to Relocate Regional Bases in Case of New Measures against Iran: Commander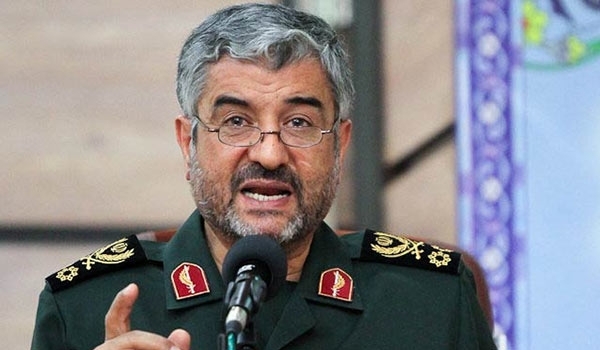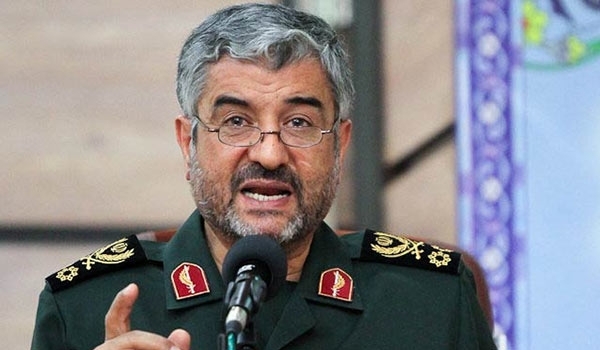 Iran's Islamic Revolution Guards Corps commander, Major General Mohammad Ali Jaafari on Sunday warned the united states to relocate its regional bases out of the reach of Iran's missiles in case Washington takes new measures against Tehran.
Should the US carry out the so-called Countering America's Adversaries Through Sanctions Act (CAATSA), it will then have to relocate its regional bases out of the reach of Iran's missiles, which have a range of 2,000, Jaafari said at a high-profile IRGC session on Sunday.
Jaafari cautioned the US government of the dire consequences of imposing new sanction against Iran.
Carrying out CAATSA would be tantamount to US unilateral withdrawal from the Joint Comprehensive Plan of Action (JCPOA), the nuclear agreement between Iran and the Group 5+1 (Russia, China, the US, Britain, France and Germany), he said.
The Iranian general noted that if the speculations about the US administration's stupid decision to designate the IRGC as a terrorist organization are true, the IRGC will in turn treat the US Army around the world, particularly in the Middle East, as the Daesh (ISIL) forces.
Washington should know that Iran will use the opportunity provided by (US Presdient) Donald Trump Administration's lunatic conduct of the JCPOA to boost its missile program as well as it regional and conventional defense plans, Jaafari said.
Major General Jaafari finally warned that any fresh US sanctions on Iran would ruin any chance of interaction forever, saying the new sanctions, together with the US behavior towards the JCPOA, lay bare that the US employs negotiations as a tool to press ahead with pressures and hostility, not to interact or solve the issues.