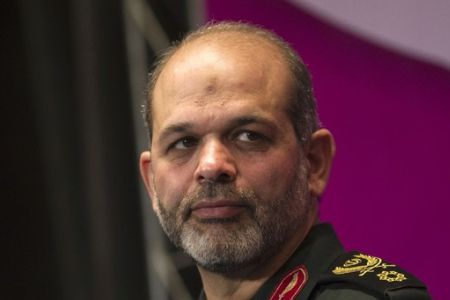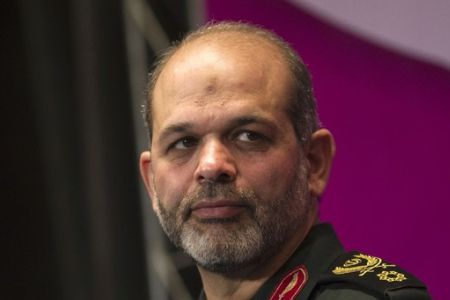 Iran's Defense Minister says the US plan to beef up its military presence in the Persian Gulf is a measure to make up for its failure in Iraq.
"Proposing to strengthen American military presence in the Persian Gulf [by Washington] is out of desperation and only to compensate for the defeat resulting from its pullout from Iraq," Brigadier General Ahmad Vahidi told IRNA on Wednesday.
Quoting US officials and diplomats, The New York Times said on Sunday that the administration of Barack Obama is planning to bolster military forces in the Persian Gulf. The plan could include deploying new combat forces in Kuwait and naval warships in the region's international waters.
Referring to the declared US withdrawal from Iraq by the end of the year, Vahidi said after the Iraqi nation began pursuing their expulsion through resistance the Americans have been trying to make up for this defeat by resorting to such measures.
On October 21, President Obama declared a full withdrawal from Iraq by the end of 2011, as agreed in a security pact signed with Baghdad under his predecessor George W. Bush.
The US made the decision to fully withdraw its troops after unsuccessfully pressing the Iraqi government to permit as many as 20,000 American troops to remain in the Middle Eastern country beyond 2011.
The Iranian commander went on to say that the remarks made by US officials about their attempts to prevent the intervention of other states in Iraq are aimed at "covering their [own] weakness and defeat."
On October 26, US Defense Secretary Leon Panetta warned Iran not to meddle in Iraq when American forces leave the country by the end of the year.
"The message to Iran and everybody else that might have any ideas there is that the US is going to have a presence in the region for a long time to come," said Panetta, stressing that Washington would maintain a significant presence in the Middle East.
Washington's plan to ratchet up its military presence in the Persian Gulf came after widespread criticism inside the US that the decision to withdraw from Iraq could lead to instability in the region.