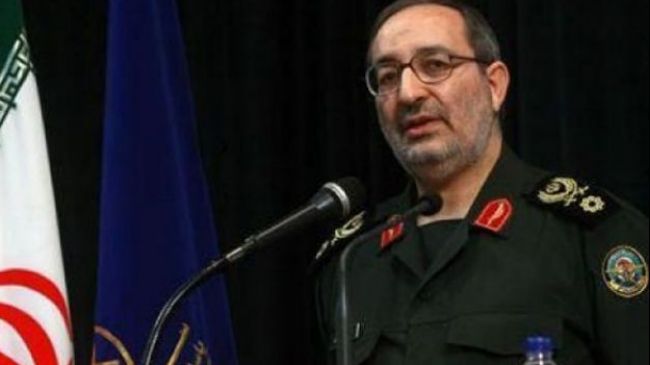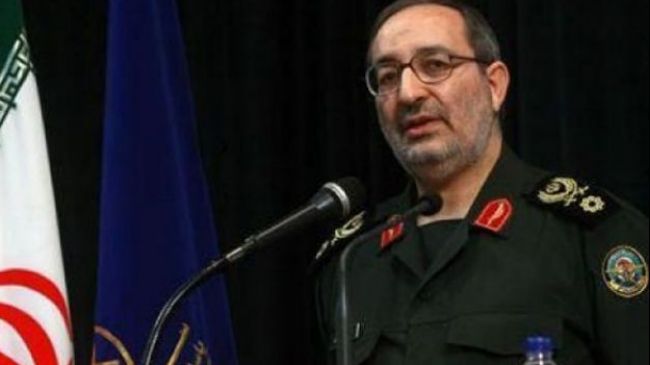 A deputy chief of the General Staff of Iran's Armed Forces says the interests of the United States in the region will be completely destroyed in case of any military attack against the Islamic Republic.
Brigadier General Seyyed Masoud Jazayeri made the remarks in an interview in Tehran on Friday in response to earlier comments by US Secretary of State John Kerry.
Kerry said in an interview in Geneva on Thursday that the military option was still on the table if Iran did not live up to its nuclear commitments under the Geneva deal.
Jazayeri said in response that the US government knows that the military option against Iran is not practical.
The accord, which was reached between Iran and the five permanent members of the United Nations Security Council — Russia, China, France, Britain, and the United States — plus Germany in Geneva on November 24 last year, is aimed at setting the stage for the full resolution of the West's decade-old standoff with Tehran over its nuclear energy program.
Under the Geneva deal, which was implemented on January 20, the six countries undertook to provide Iran with some sanctions relief in exchange for Tehran agreeing to limit certain aspects of its nuclear activities during a six-month period. It was also agreed that no nuclear-related sanctions would be imposed on the country within the same timeframe.