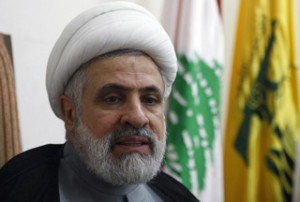 As Washington decides to extend sanctions on the Syrians charged with hampering Lebanese stability, Hezbollah accuses the Obama administration of 'interfering' in Beirut's affairs.
"Hezbollah also sees the renewal of sanctions as a highly aggressive act and a continuation of the logic of imperial arrogance," the resistance movement said in a statement on Saturday.
The sanctions were first imposed on August 1, 2007 by former US president George W. Bush, who froze the assets of Syrian individuals accused of undermining Lebanon's sovereignty.
Hezbollah said the administration of the US President Barack Obama was following in the footsteps of its predecessors that provided a 'cover for the crimes of the Israeli enemy'.
The movement further described the decision as a 'blatant interference in Lebanese affairs'.