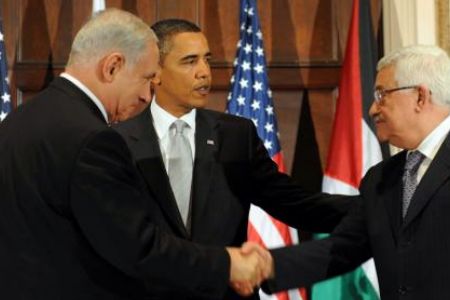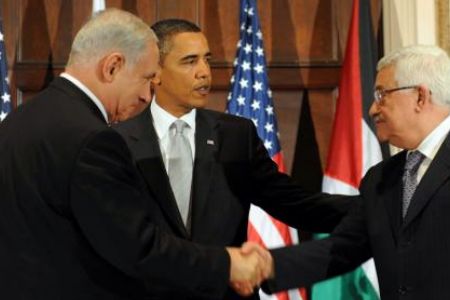 Palestinian officials say they will accept US calls for the resumption of direct peace talks with Israel if the new plan meets their demands.
US Secretary of State Hillary Clinton on Friday invited Israel and the Palestinians to resume direct peace talks hosted by President Barack Obama in Washington on September 2.
The Quartet of world powers engaged in Middle East peace-making process — the US, the European Union, Russia and the United Nations — invited acting Palestinian Authority Chief Mahmud Abbas and Israeli Prime Minister Benjamin Netanyahu to resume direct negotiations.
A diplomatic source in the US said that the Quartet members had on Thursday agreed on the details of the invitation and placed a 12-month deadline for clinching a deal. No further details of the American invitation draft have been revealed.
"If the statement meets what we are calling for, we will say yes of course," a Palestinian official speaking on condition of anonymity told Reuters.
Members of the executive committee of the Palestinian Liberation Organization will meet to discuss calls for the resumption of direct talks with Israel.
The Palestinian Authority has repeatedly said that it will only join direct talks with Israel after Tel Aviv ends the expansion of illegal Jewish settlements in the West Bank and accepts a full Israeli withdrawal to the borders of 1967.
The Palestinian authority has also called for the resumption of negotiations from the point they were left off at the end of 2008.
Direct peace talks between the Palestinians and Israelis were broken off in December 2008 when Israel launched a deadly onslaught on the Gaza Strip, killing at least 1,400 people, mostly civilians, in the impoverished territory.