Egypt
US, Israel, Mursi and Sisi kill 24 Egypt policemen in Sinai to inflame civil war in Egypt for the sake of Zionist regime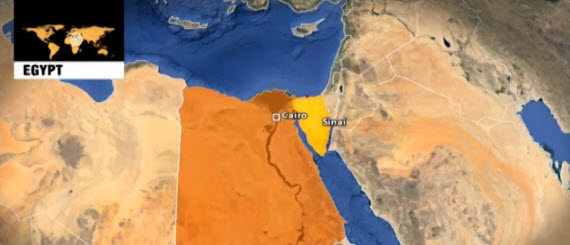 Unknown(?) Militants have attacked two police minibuses with rocket-propelled grenades in Egypt's northern Sinai Peninsula, killing two dozen policemen, security officials say.
The ambush was carried out on Monday morning near the border town of Rafah.
At least three policemen were also wounded in the incident, the latest attack on Egyptian security officials in the volatile region.
There has been no claim of responsibility for the attack so far.
The Sinai Peninsula has been witnessing a surge in deadly violence since the ouster of President Mohamed Morsi by the army on July 3.
This sisnister game aiming to inflame the war in Egypt which will be for the interests of Zionist Regime.