Iran
US, Israel root cause of global insecurity: Larijani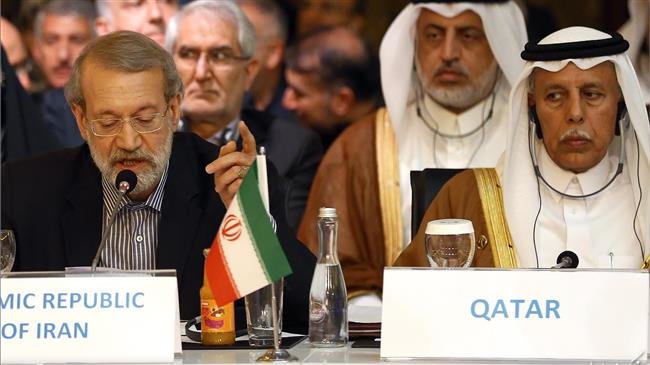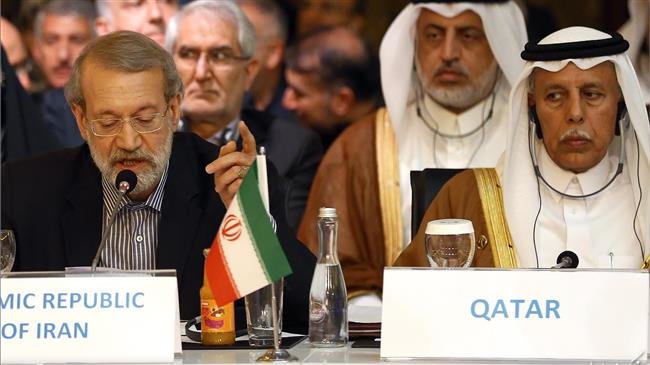 Iranian Parliament Speaker Ali Larijani says the United States and the Israeli regime are the root cause of growing insecurity in the world.
Larijani made the remarks in an address to the third meeting of the speakers of the Eurasia countries' parliaments in Antalya, Turkey, on Tuesday.
He said the ongoing woes in the world are the result of the US unilateralism and called on all countries to boost their unity in the face of illegal and unilateral measures.
"Unilateral measures by powers such as the US in dealing with global issues have created great problems and challenges for the international community," the top Iranian parliamentarian said.
He added that the "selfish, unilateral and illegal" move by the US administration to withdraw from a multilateral nuclear agreement Iran signed with the P5+1 group of countries in 2015 and to re-impose cruel sanctions against the Iranian nation showed "alarming signs" of the emergence of the threadbare dialogue of unilateralism in international relations.
US President Donald Trump announced in May that Washington was pulling out of the nuclear agreement, officially known as the Joint Comprehensive Plan of Action (JCPOA), which lifted nuclear-related sanctions against Tehran in exchange for restrictions on Tehran's nuclear program. The deal had been signed between Iran and the five permanent members of the UN Security Council — the United States, Britain, France, Russia and China — plus Germany in 2015.
A first round of American sanctions took effect in August, targeting Iran's access to the US dollar, metals trading, coal, industrial software, and auto sector. A second round, forthcoming on November 4, will be targeting Iran's oil sales and its Central Bank.