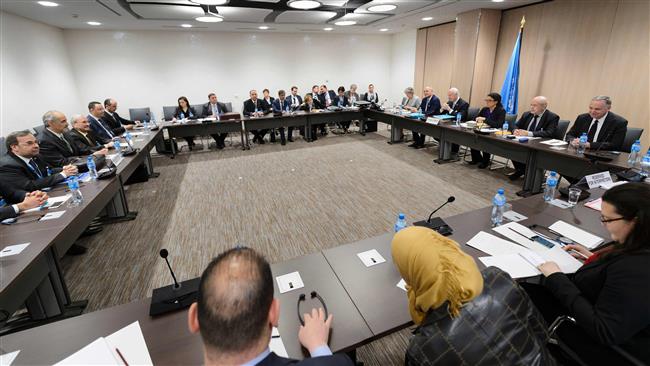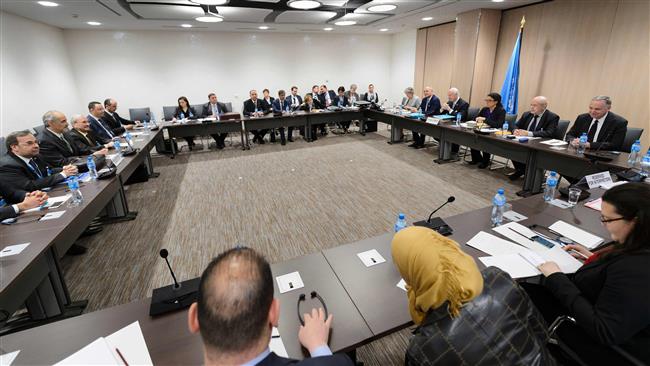 The Saudi-backed Syrian opposition has threatened to abandon the UN-brokered talks if there is no progress on its demand for a political transition away from President Bashar al-Assad.
Representatives of the High Negotiations Committee (HNC) said Sunday that the Geneva peace talks could collapse if Damascus refuses to negotiate Assad's fate.
"We might suspend (our participation in) the talks if things carry on this way, and then there will be no prospect for any political solution," HNC member Abdulhakim Bashar said, AFP reported.
The opposition insists on Assad's resignation. The government says the fate of Assad is "a red line" and only the Syrian people can decide about it.
Government representatives and a coalition of opposition groups are engaged in talks in Geneva aimed at finding a political solution to the Syrian conflict.
The last round of talks came to a halt on March 24 over disagreements on the role of President Assad in Syria's future.
Mohammed Alloush, the chief negotiator of the HNC, also said that there could be "no compromise" on Assad's ouster, calling for the resumption of attacks on government forces despite a UN-brokered ceasefire deal in the Arab country.
"Don't trust the regime and don't wait for their pity," Alloush wrote on Twitter on Sunday. "Strike them at their necks. Strike them everywhere."
A few figures of the opposition group, however, said that Alloush's comments did not represent the HNC's stance.
"Alloush's position is personal. We as the HNC cannot adopt this position," Yahya al-Aridi, a member of the HNC who is in Geneva, said.
Alloush is among senior figures of the Jaish al-Islam militant group and has reportedly spent most of his life in Saudi Arabia.
A truce, brokered by the US and Russia, went into effect across Syria on February 27. However, it does not apply to terrorist groups such as Daesh and al-Qaeda's Syria branch al-Nusra Front.
The foreign-sponsored conflict has left over 470,000 people dead since it began in March 2011, according to a February report by the Syrian Center for Policy Research.
The tally represents a dramatic increase from the 270,000 fatalities reported by the so-called Syrian Observatory for Human Rights, which stopped independently counting Syria's death toll early in 2014.
Syrian forces have managed to liberate many militant-held areas over the past few months.